 Born in Paris in 1969 to a mother of Russian origin and a Polish father.
Graduated from the Beaux-Arts de Bordeaux with honours.
Landscape artist, creator of unusual and poetic projects, made-to-measure illuminations and lighting performances; Mourka's background is as a graphic designer.
Her creations bring together several artistic fields: plastic arts, performing arts, street theatre and land art.
Her approach consists of designing short-term or transitory projects in the form of night-time showcases, performances or installations, showcasing sites that emphasize the poetic, the beautiful, the unusual, the playful and the ebb and flow of members of the public. It can be inspired by a theme, a place, its history, or the ideas it evokes, and is often based on the symbolism, rites and origins of human traditions.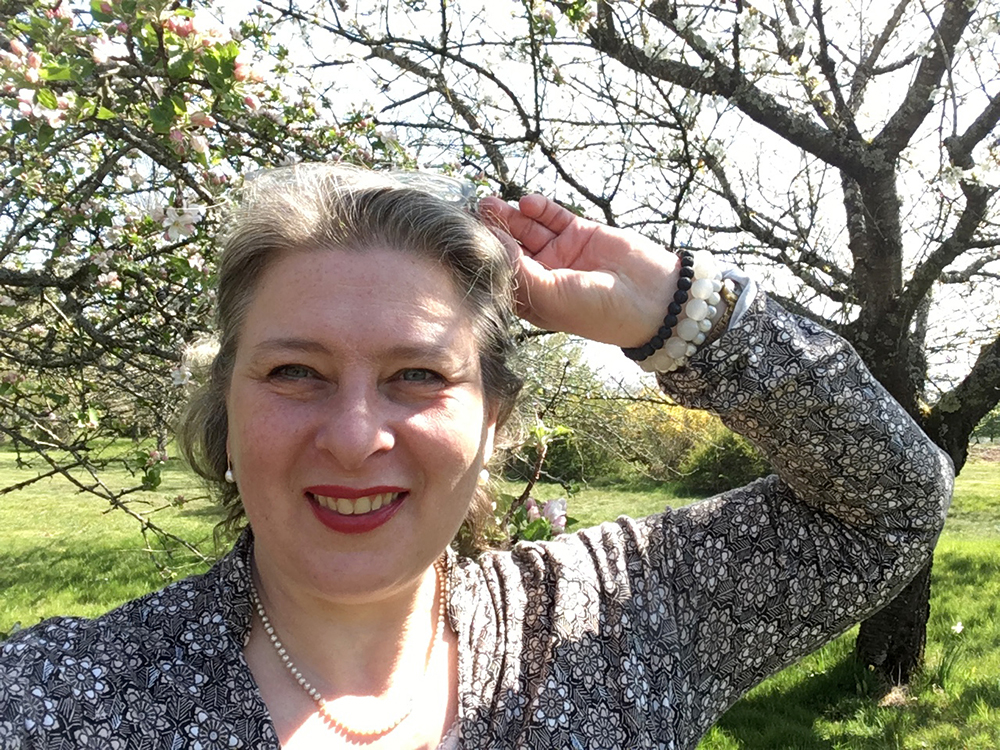 Background
With a veritable kaleidoscope of ideas in her head, in 1990, Mourka organised a Mardi Gras from a Bordeaux phone box, motivating campus, schools and shopkeepers to participate, and earning herself a place on the front page of the Sud-Ouest newspaper, and on the M6 TV news.
The foundation of all her artistic work is the quest to find meaning in the cycle of traditional festivities, both sacred and profane.
While working as a graphic designer in various design agencies in the Paris region, in 1993, she founded "La Tribu", which brought together artists and people who loved the joys of life through a range of artistic and entertainment projects.
In 1996, she returned to Bordeaux to study Cultural Event Administration and created her association, "Y A QU'À...", in order to realise her personal artistic vision.
Her career has taken her from Paris to Bordeaux and Brussels, where she lived for ten years. Then, in 2006 she met her future husband Julien Pavillard - then in charge of the Fête des Lumières - who moved her to Lyon; 2010 marked the beginning of her life in the rolling hills and verdant countryside of Southern Burgundy.
Her creations have been displayed in Paris, Geneva, Washington DC, Moscow, Lyon, Brussels, Bordeaux, Tournai, Grand-Saconnex and Verbier.