Pont des berges
design //
Mourka Glogowski
Production/Manufacturing //
Leblanc
Photography //
Mourka Glogowski,
Remy Gindroz
Financing //
The City of Geneva
With thanks to //
Olivier Salamin
For more information, go to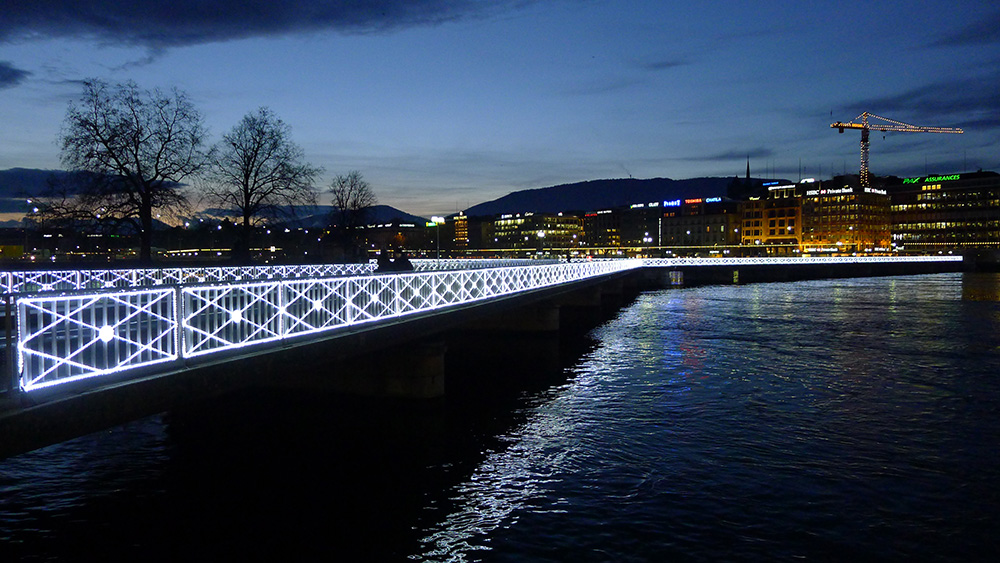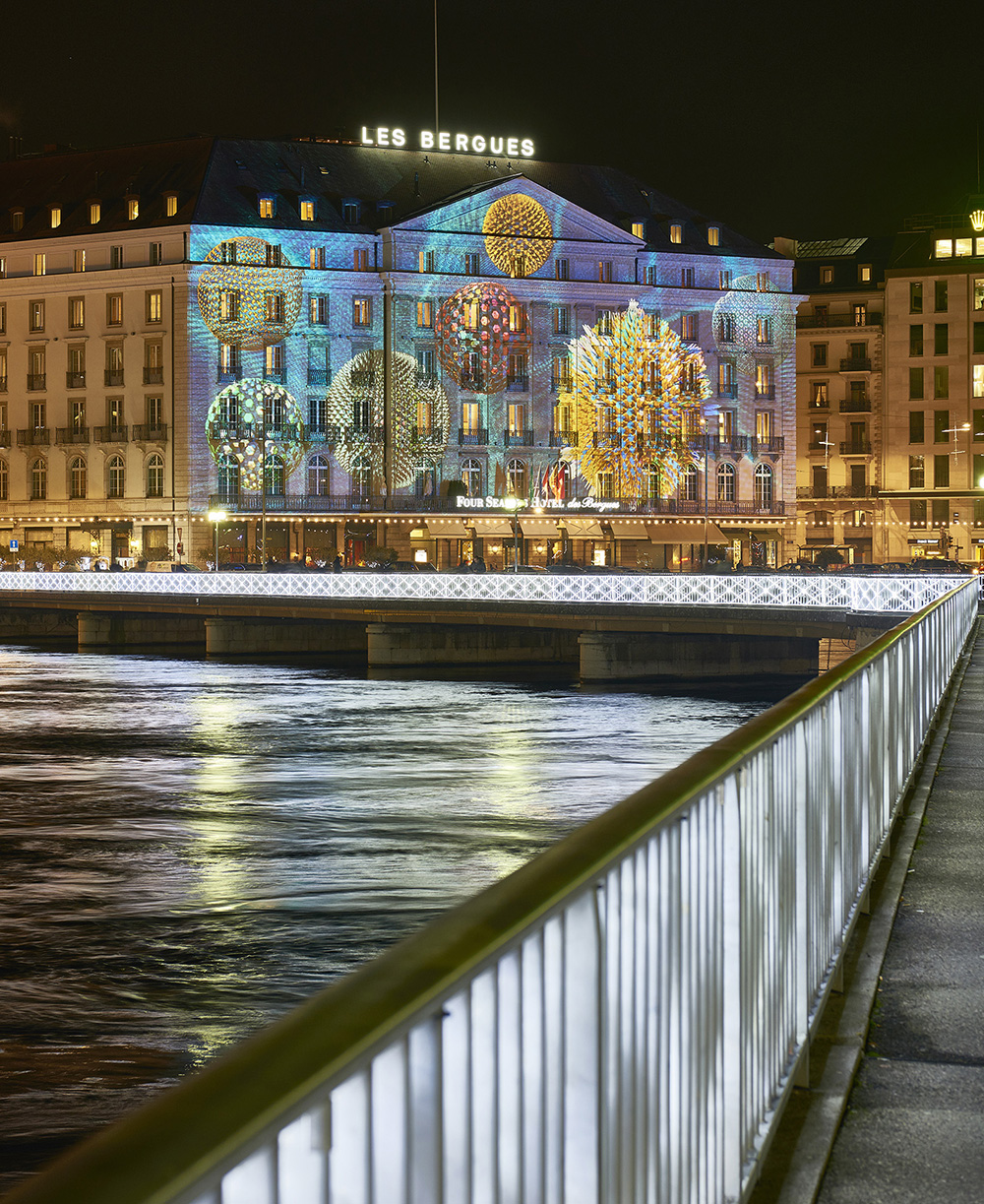 Le Pont des Bergues
Appointed from 2008 to 2012 to illuminate the City of Geneva, I focused immediately on its geographical features, on its image and its history, which makes Geneva a paradoxical blend of conspicuous luxury and Calvinist mentality.
I proposed illuminating the Pont des Bergues to create a "path of light" between the two halves of the city. One of the most famous crossing points from one shore to another, this pedestrian bridge is very busy during peak hours.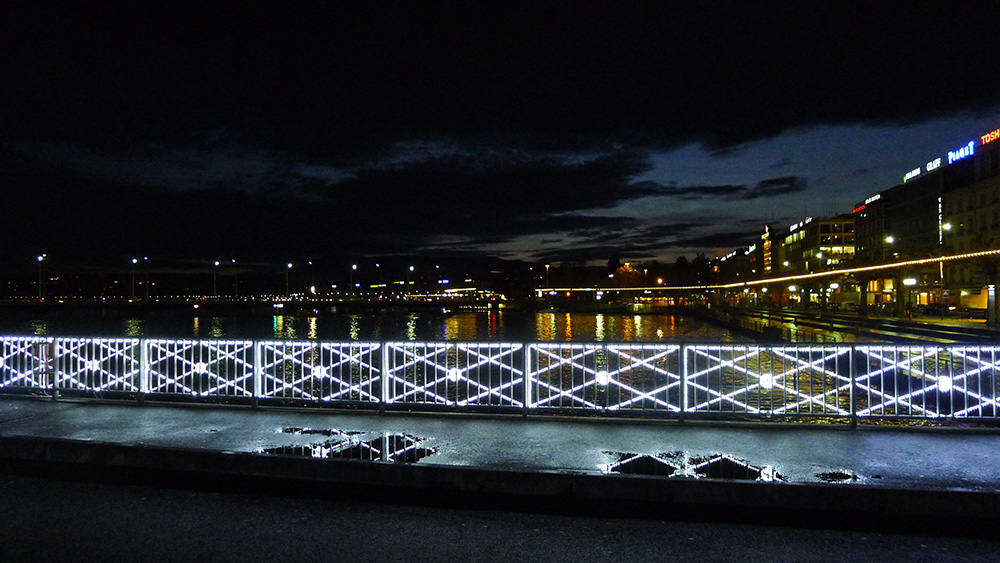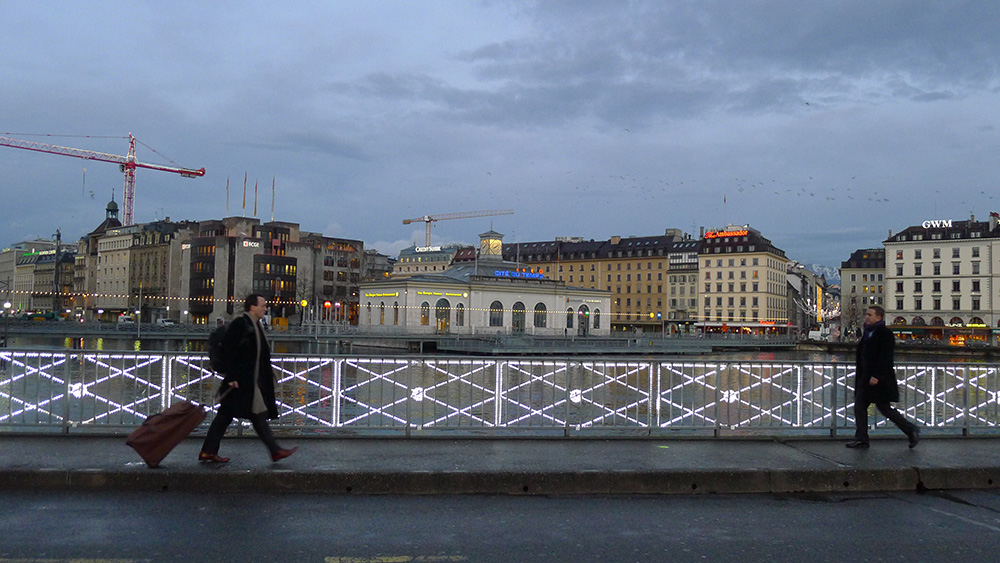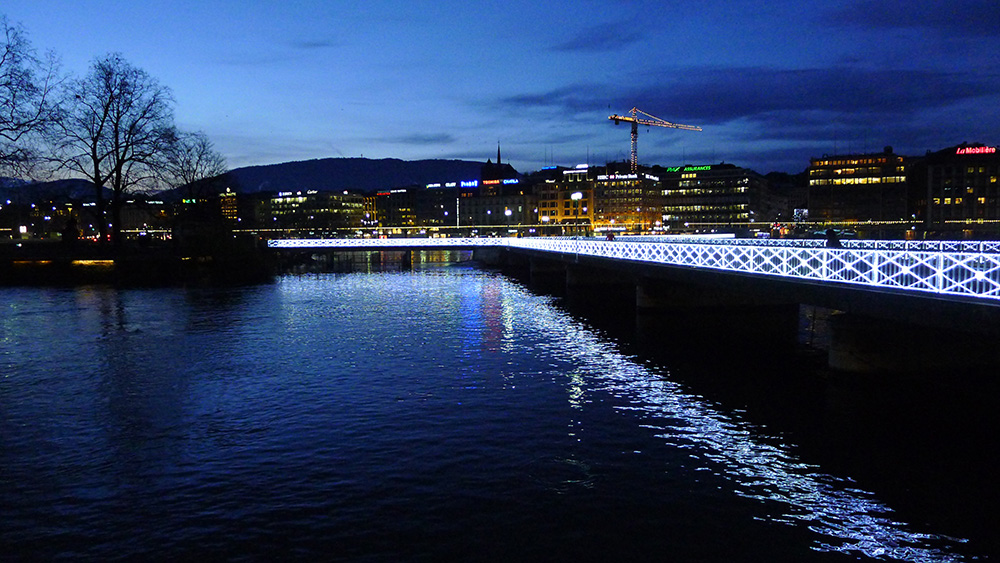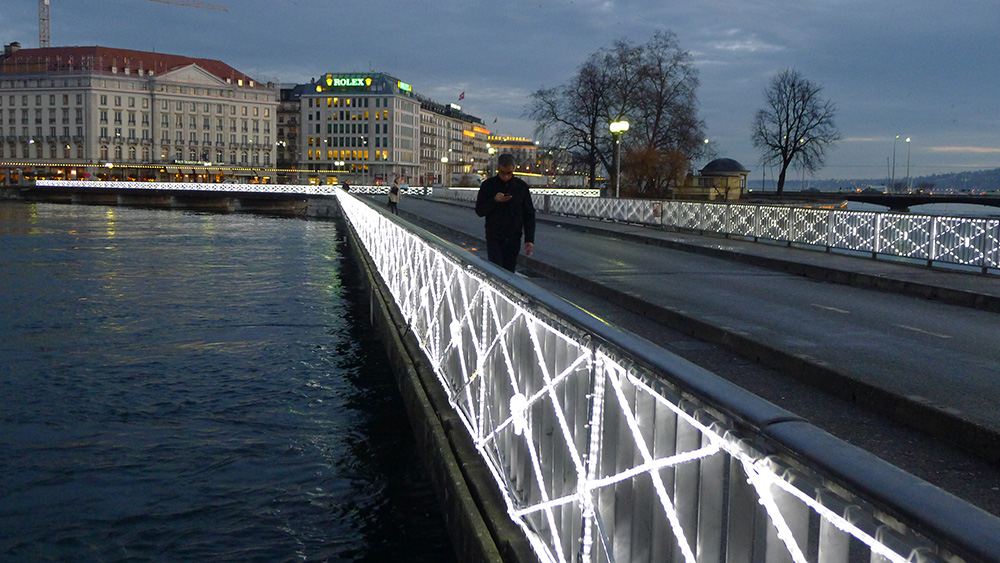 At the heart of Geneva, this bridge is conspicuous in that its railings are non-descript and fairly unattractive.
When I learned that the railings all around the port had been specially designed by General Dufour (1787-1875), urban planner of Geneva and founder of the Swiss flag, I suggested using this understated and typically Genevan motif to create a luminous setting in keeping with the site and its history – creating the Dufour light barrier!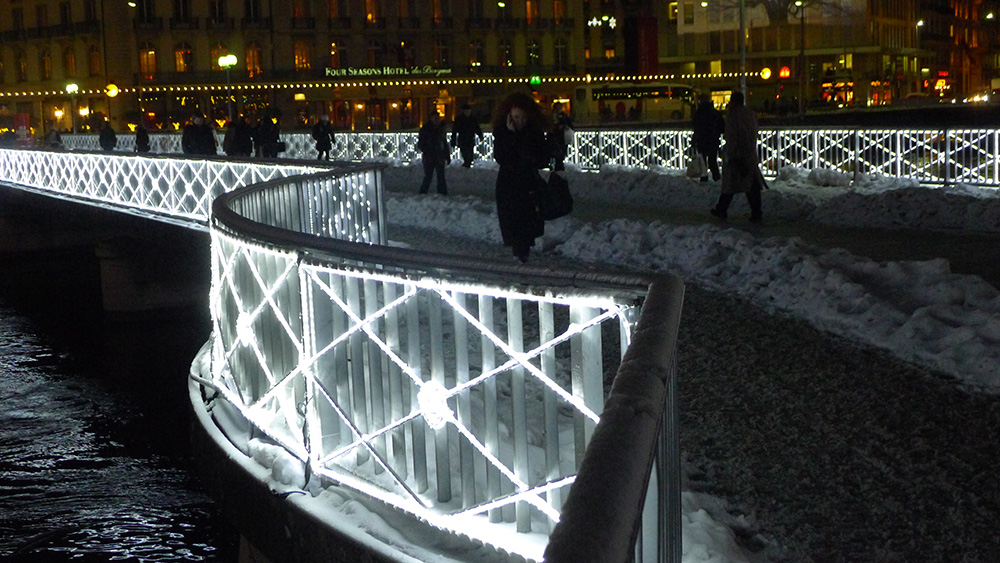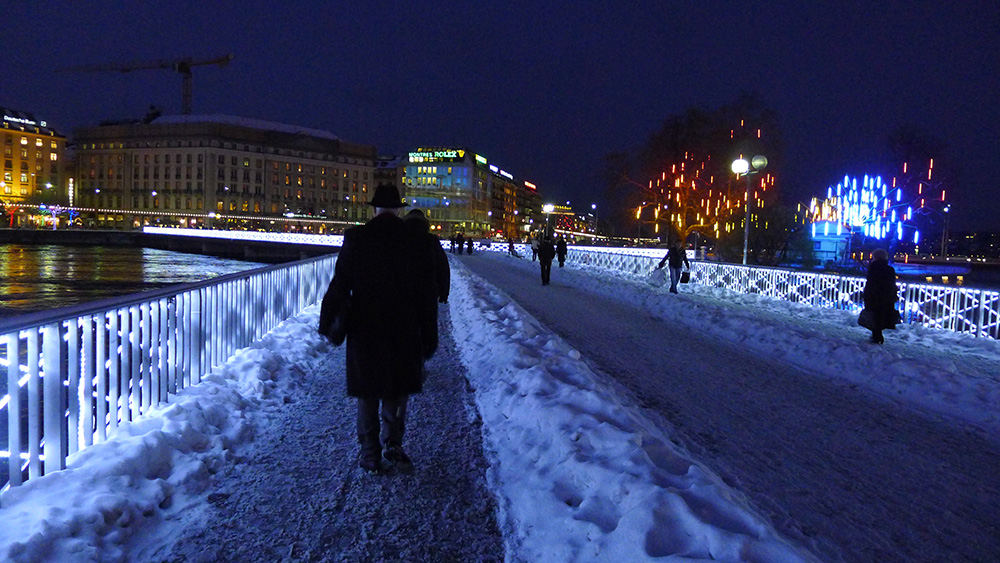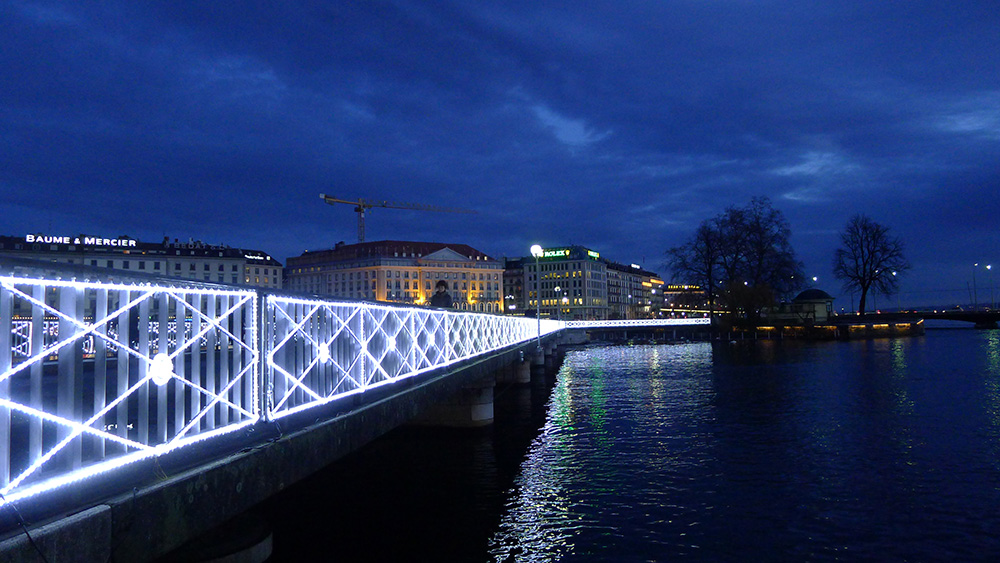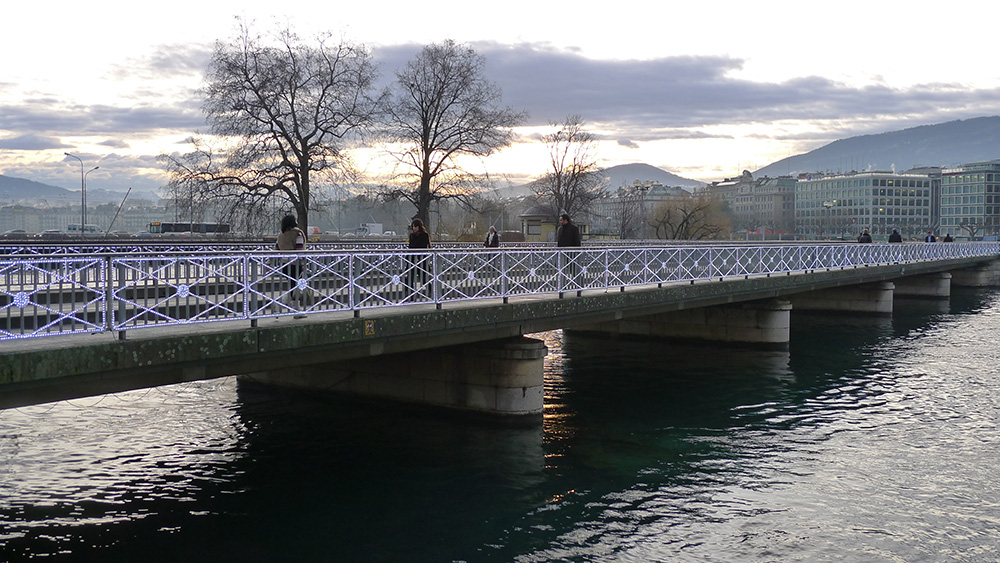 Installation
Set-up is achieved in record time every year.