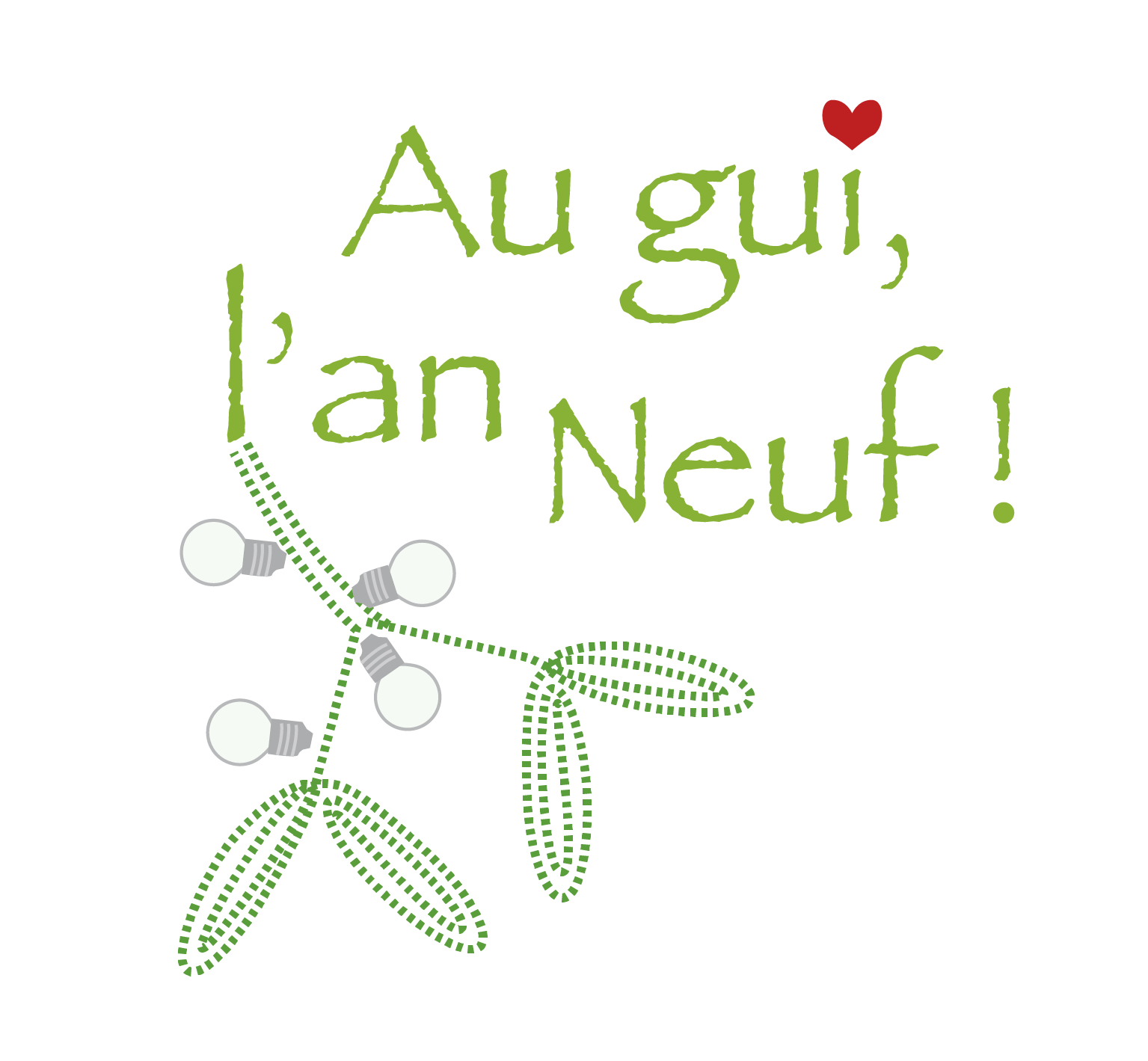 Au Gui l'An Neuf
design //
Mourka Glogowski
Production/Manufacturing //
Leblanc illuminations
financing //
Ville de Rennes
Photography //
Mourka Glogowski
With thanks to //
à Bertrand Bigot
For more information, go to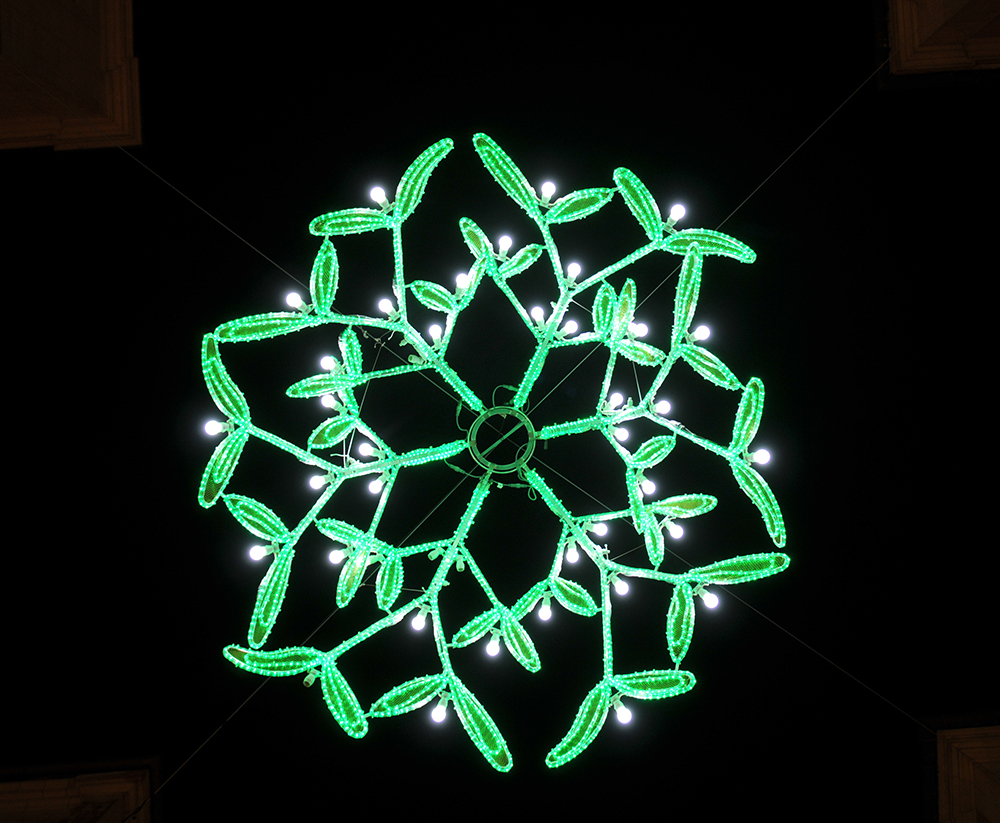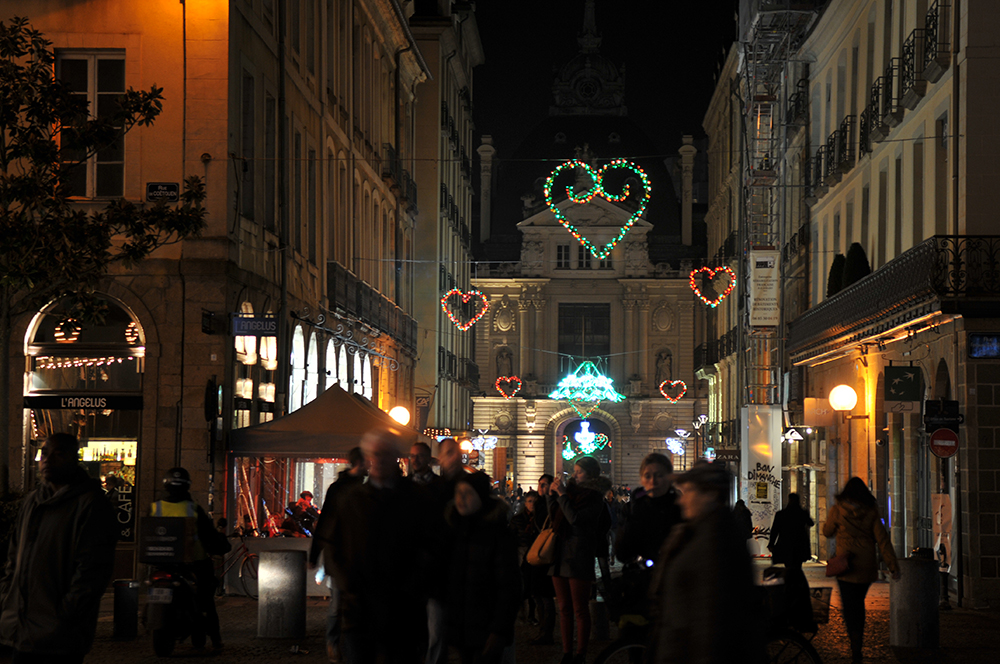 Ring in the New Year with misteltoe
In Celtic times, mistletoe was considered a magical plant because it is not of the earth; it has no roots. Some sources recount that it was gathered in a white cloak so that it would never touch the ground, and it was seen as a plant with healing powers. The Druids used the berries in brewing mead, which was drunk during the winter solstice celebrations. During this season, the return of the sun was celebrated, debts were erased, gifts were exchanged, and mistletoe-infused mead warmed everybody up.
These celebrations were reputedly extremely debauched. Today, we know that mistletoe berries can have a contraceptive effect, so this sexual permissiveness would have gone without repercussions. Nowadays, all that remains of these ancient traditions is the symbolic memory of kissing under the mistletoe at New Year.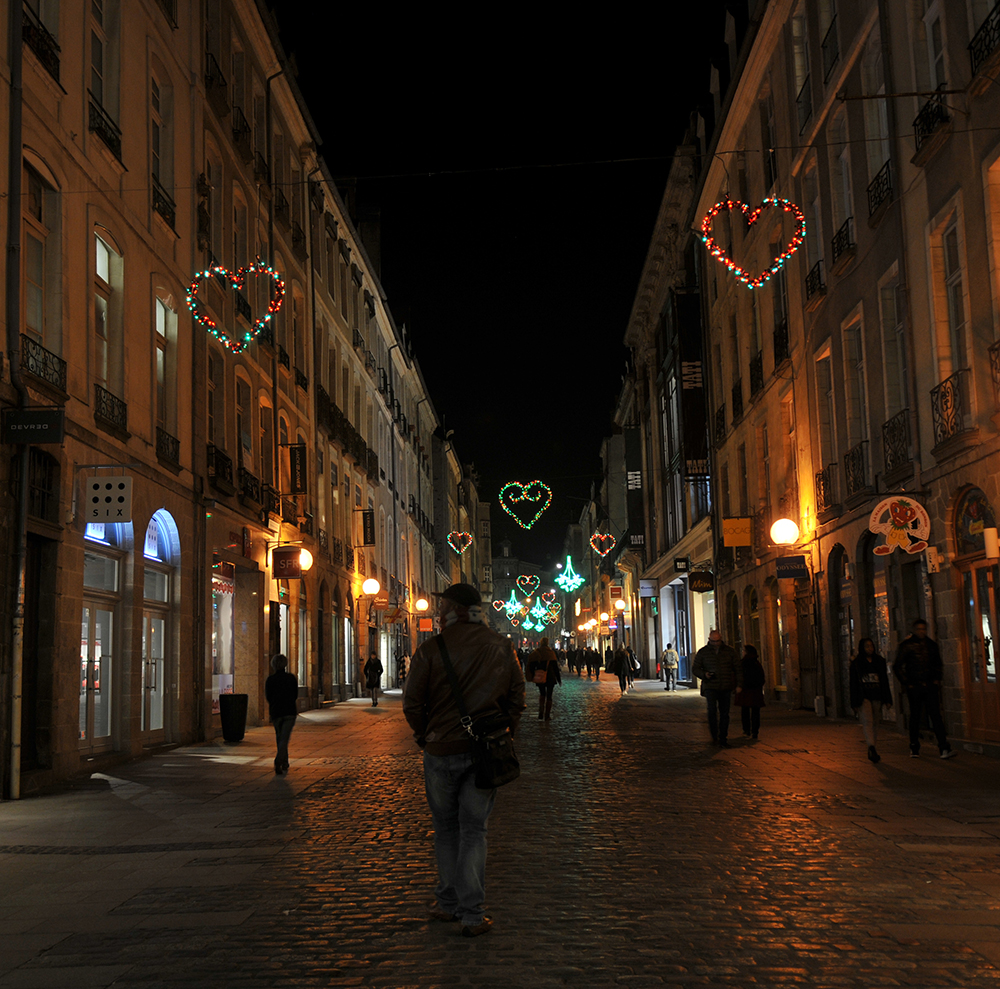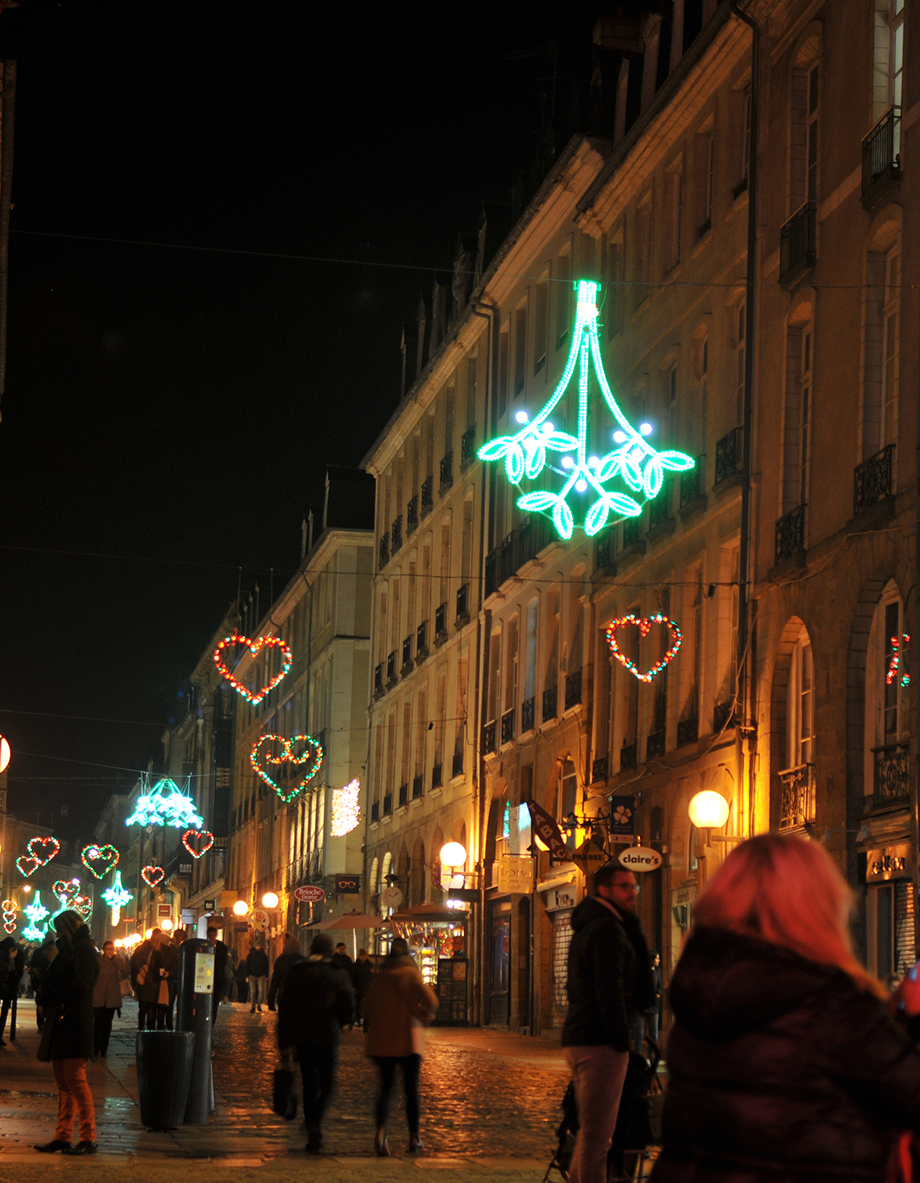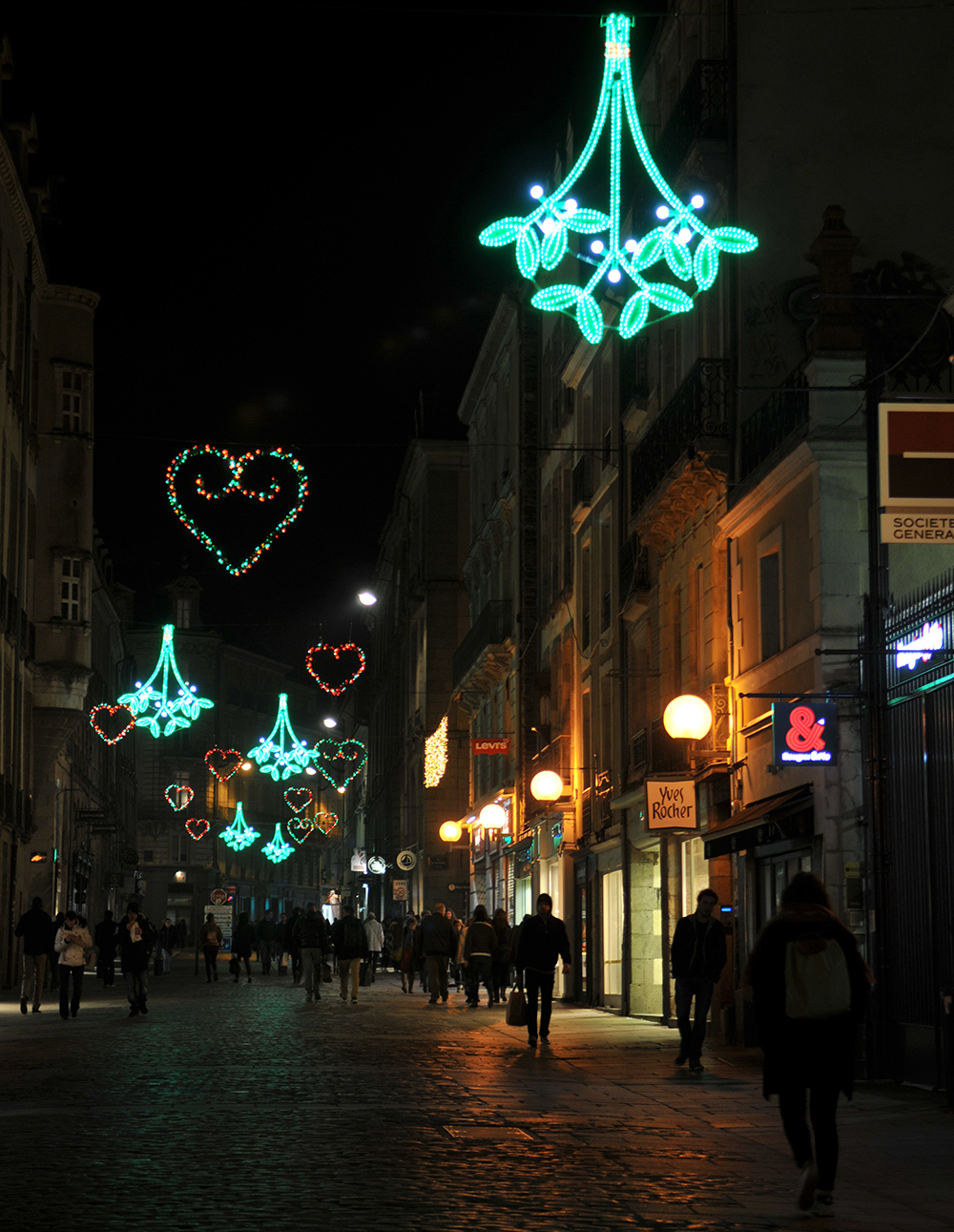 Hardly surprisingly, these pagan customs were frowned upon by the Fathers of the Christian Church, so they made efforts to replace the "pagan" mistletoe by the "Christian" holly which symbolizes Christ's crown of thorns, with its drops of red blood... their message: love is not carnal, love is the Passion of Christ!
At the end of the day, neither has usurped the other: even if we no longer remember their origins, these two plants exist side-by-side. They have managed to make us forget their religious differences so that we remember only the symbolism of love which unites them at the coldest period of the year.