 Black Moon
Initiative //
Mourka Glogowski
event organisation & public relations //
Mourka Glogowski
assisted by
Isabelle Ducom
Florence Mounier
public relations //
Isabelle Ducom
lighting //
Thierry Arrigossi
visual artists //
Claire Guiral,
Véronique Loock,
Jonathan Hindson,
Guillaume Sauvion,
Frédéric Pauly,
Thierry Piers,
Florence Mounier,
Mourka Glogowski
musicians //
Elsa Gaudefroy,
Anne Amstutz,
Thomas de l'Alouette
dancers //
Maria Filali,
Isabelle Ducom,
Mahalia Lassibille
illustration //
Florence Mounier
partners //
Mairie de Bordeaux,
Sogedep,
David Illuminations,
École des Beaux-Arts,
Tout en Ballons,
Airgaz Siac,
Éclairage de la Ville,
Garage du Château d'Eau,
Le Cabaret Bordelais,
La Comtesse
thanks to //
à tous les participants,
à Pierre d'Elsa,
Thierry Piers,
Michel Duchêne
Michèle Larue-Charlus
Marie-Claude Baÿ
Julien Lefèvre
Thierry Ducom
For more information, go to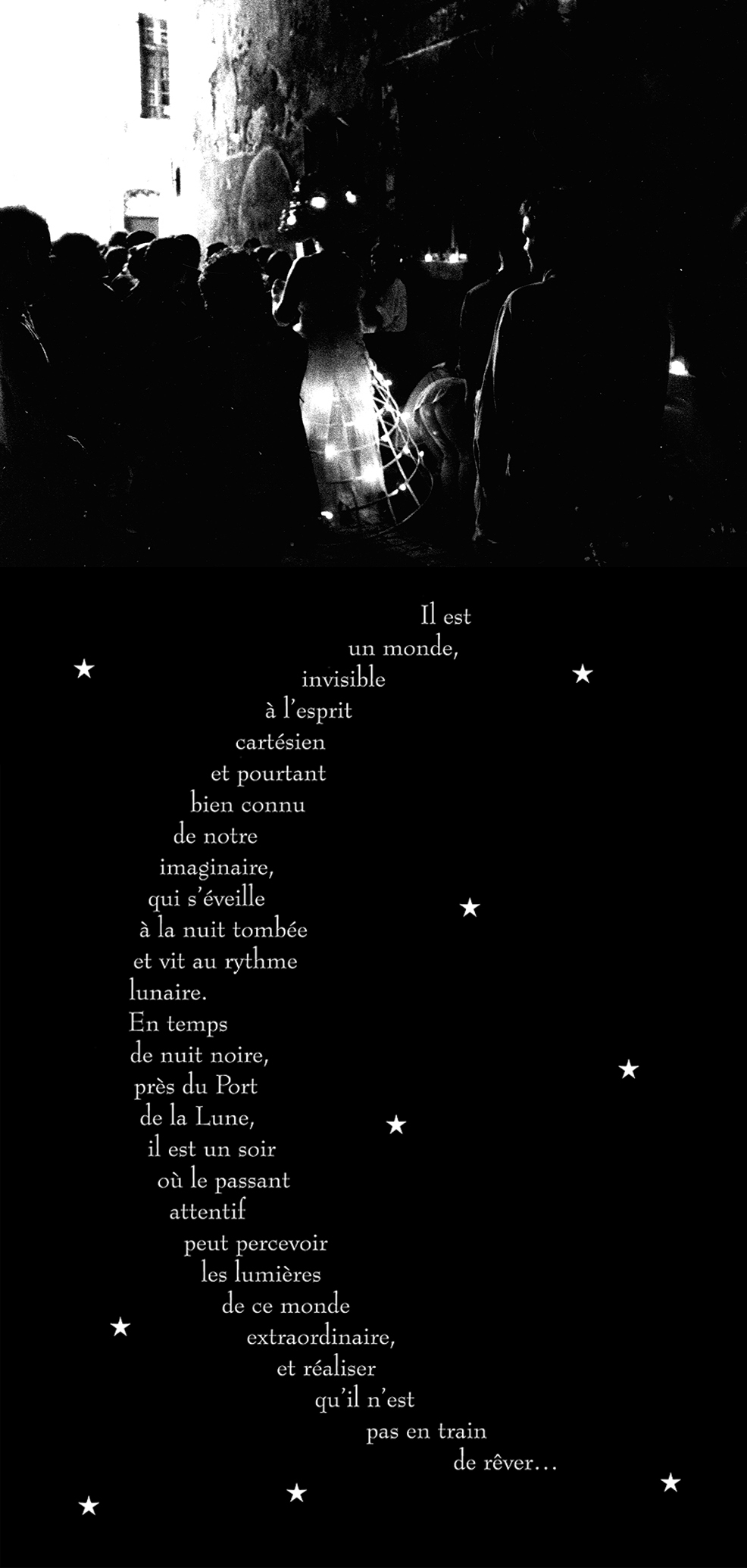 On a dark moonlit evening, onlookers, tourists and locals alike, experienced a breath-taking promenade – all to the sound of the Pied Piper.
This was my first ever lighting project!
In 1996-97, the small streets in the Saint-Pierre district of Old Bordeaux were little frequented.
This ephemeral trail was designed to encourage passers-by to look at their city through new eyes - stimulating their imagination using the medium of light.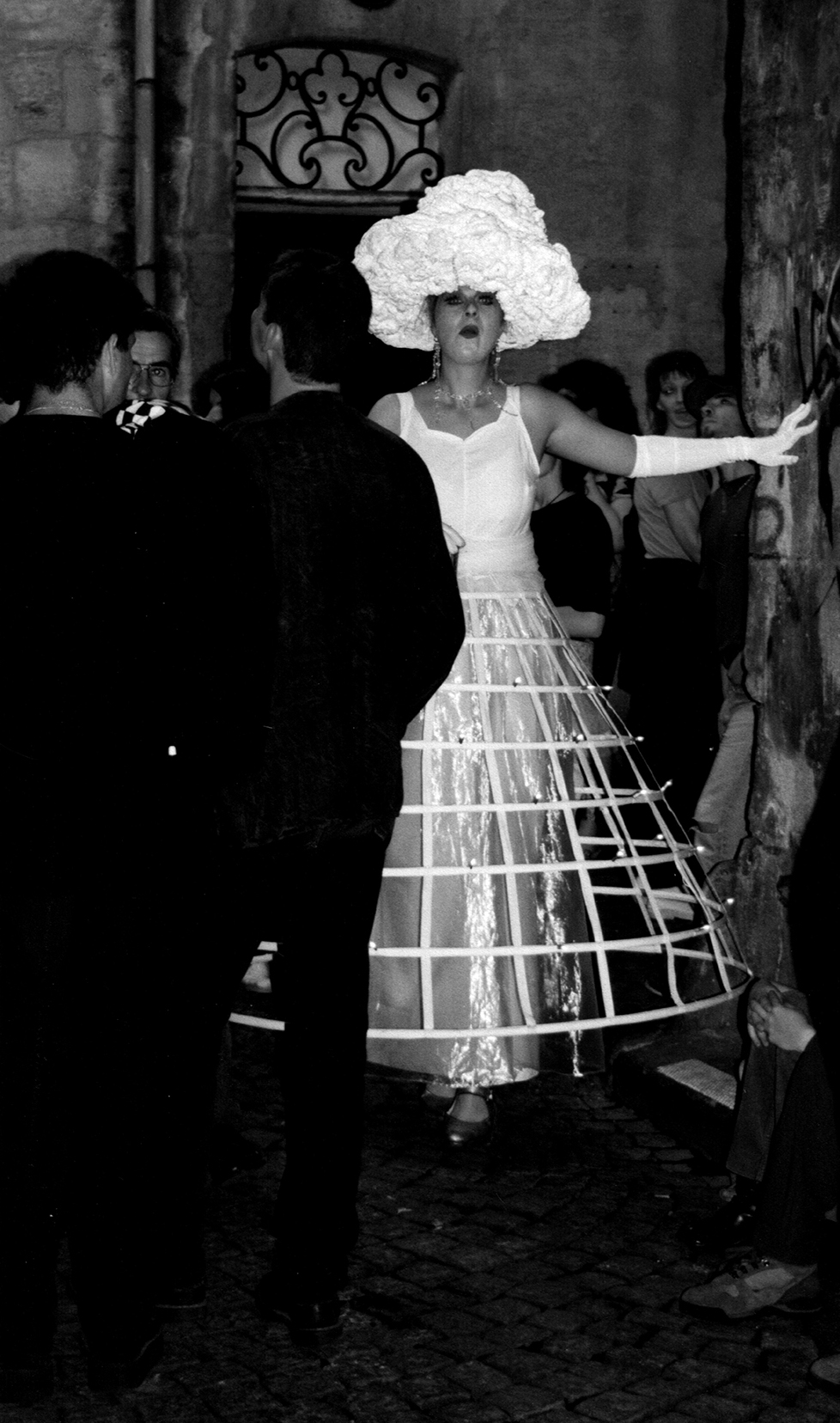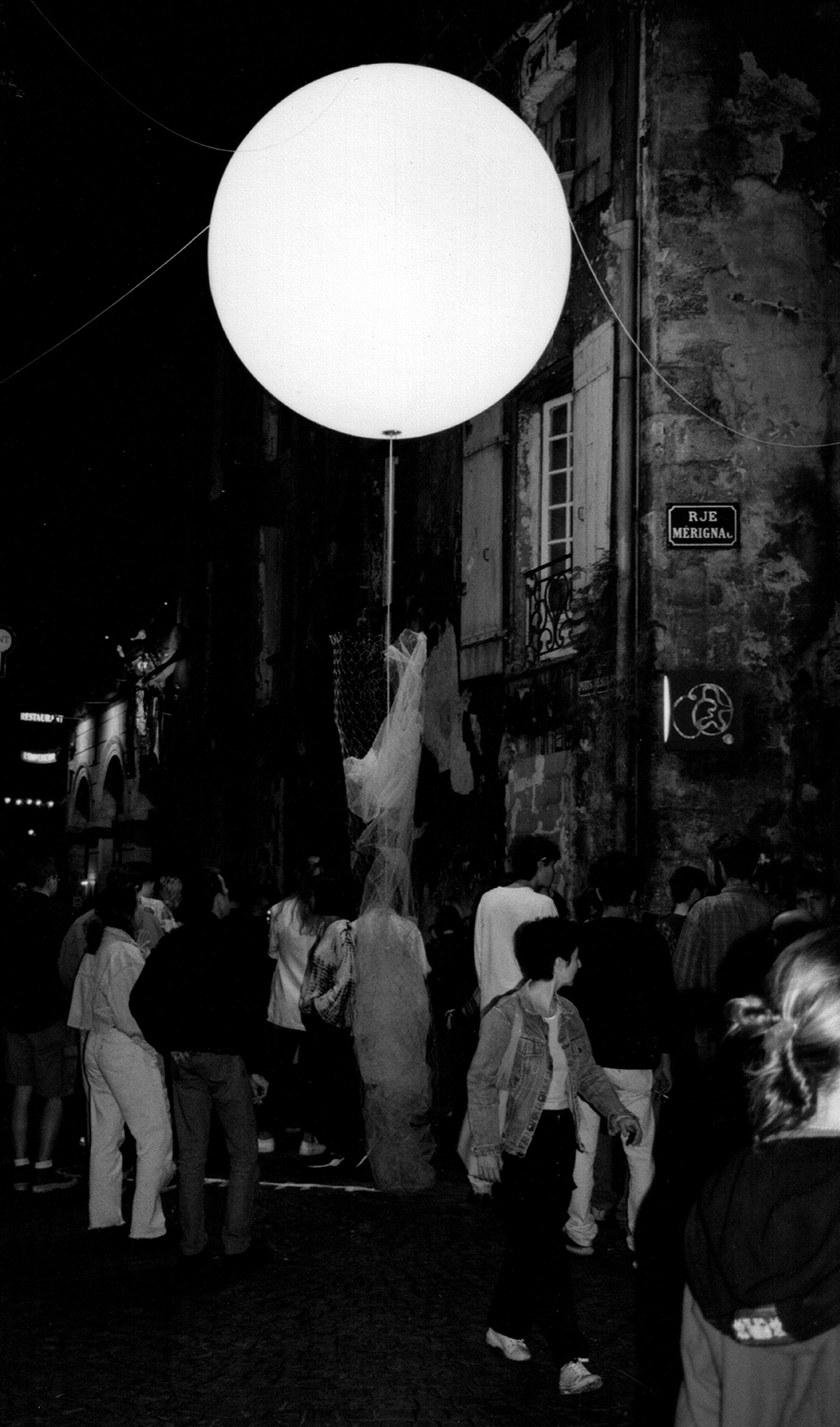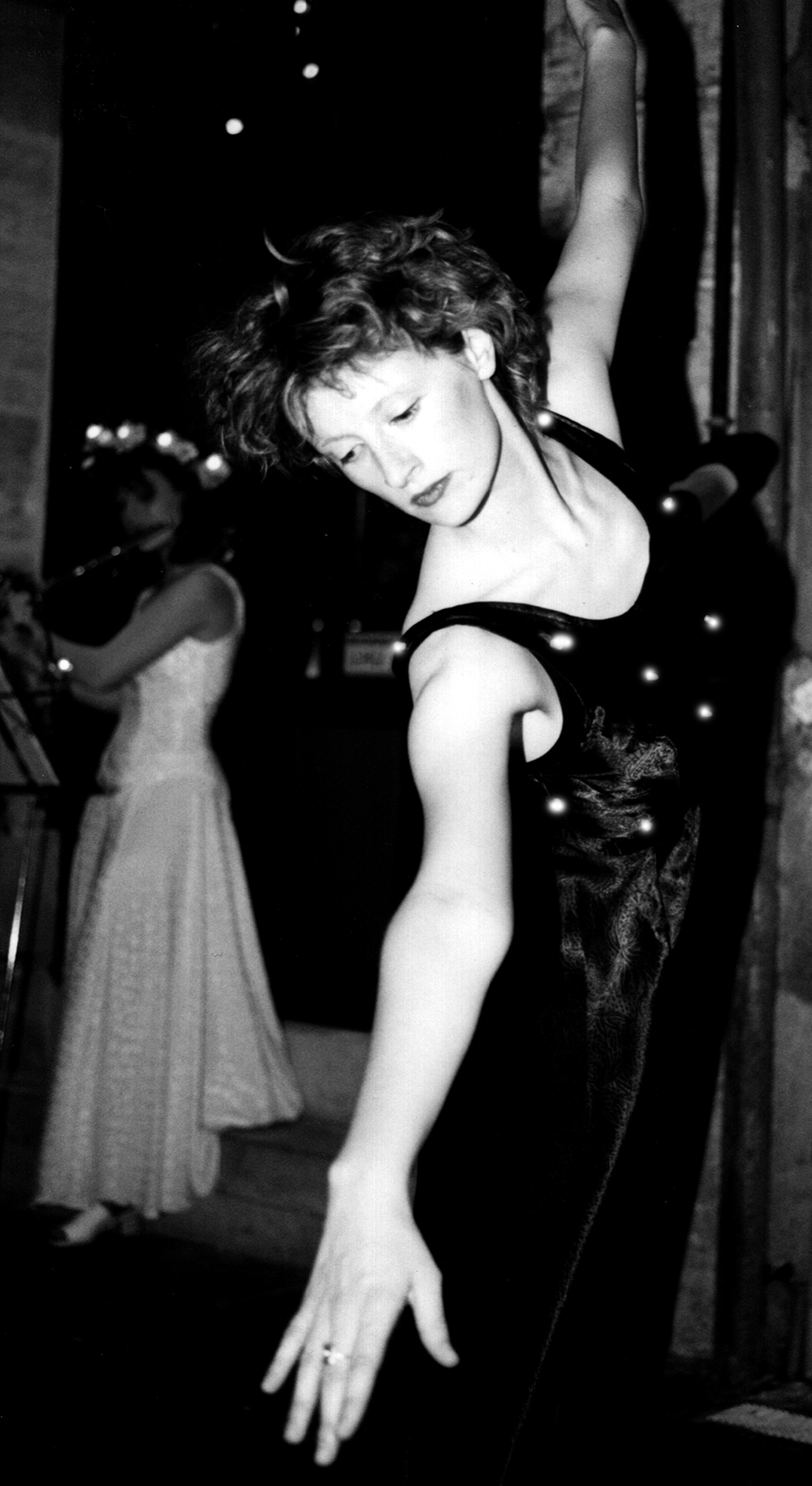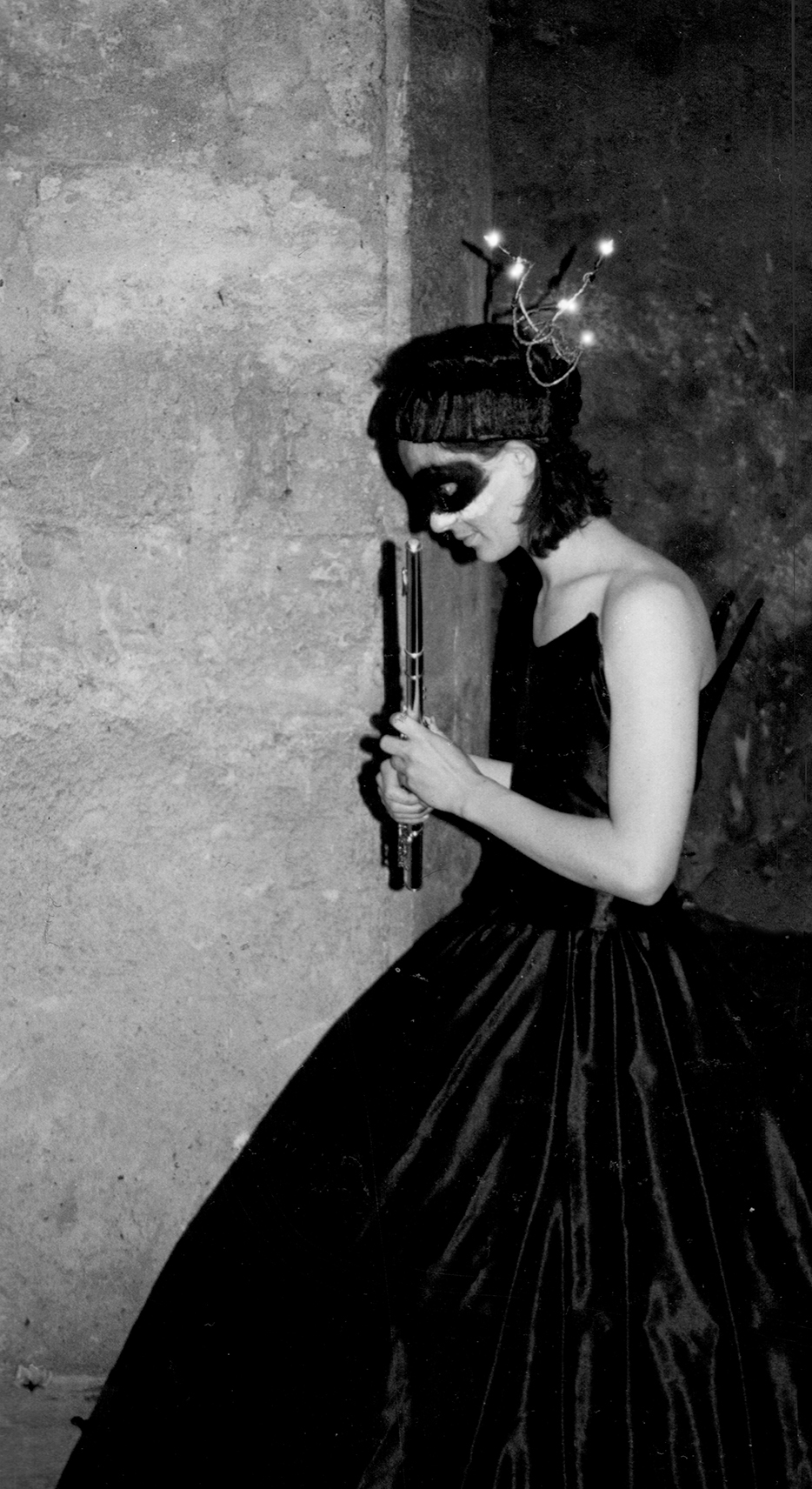 We transformed the small streets into a lyrical pathway and treated the onlookers not as spectators but as passers-by who could choose to see or not to see...
By lifting up your eyes, it was possible to gaze on magical creatures that had taken the place of the streetlights, or find silken paper poems suspended on the walls among the graffiti. Lower your eyes to the ground and you could see stars flashing in silver pots; if you cupped a hand to your ear you could hear the fluted pipes of the Pied Piper. Or you could go back to your childhood with a glimpse of shining figures swirling in a courtyard, who then offered you a tiny poem... it was a time of dreams, and for looking at things differently.