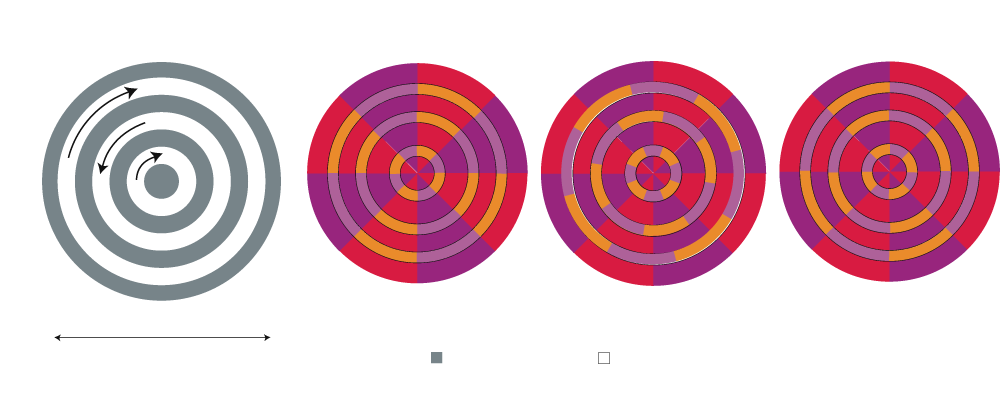 Designed by Mourka Glogowski - Project submitted to the INPI (french national institute for industrial property)
Rotating flowerbeds
In this garden, the flowers are far from static, as they move around freely in the middle of the flowerbed!
The flowers stage a shimmering ballet whose constantly changing shapes remind you of a kaleidoscope, as they move past stationary flowers in an array of contrasting colours.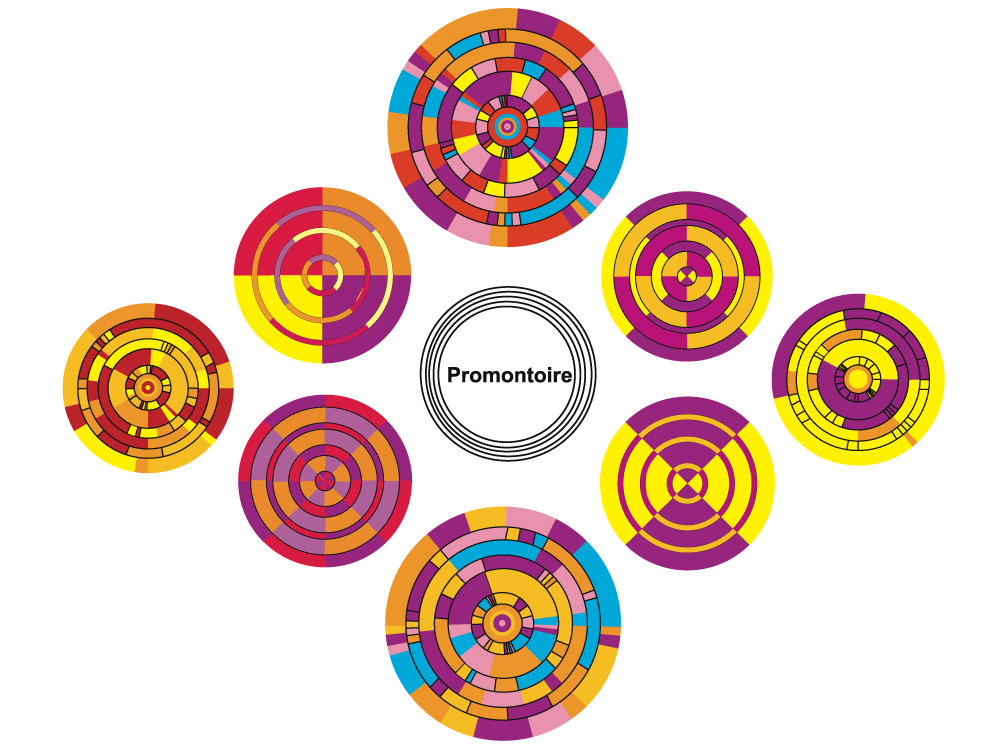 Concept note
My vision is to create an artistic garden, in which certain plants – by means of a concealed mechanism – meander through static flowers, generating changing colours and patterns as they go.
The transportation mechanism, which came to me in a dream, was initially based around a small electric train whose carriages would be replaced by flower boxes.
After much research and consultation, we established that water was a more appropriate transportation medium, with the moving flowers placed in "boats".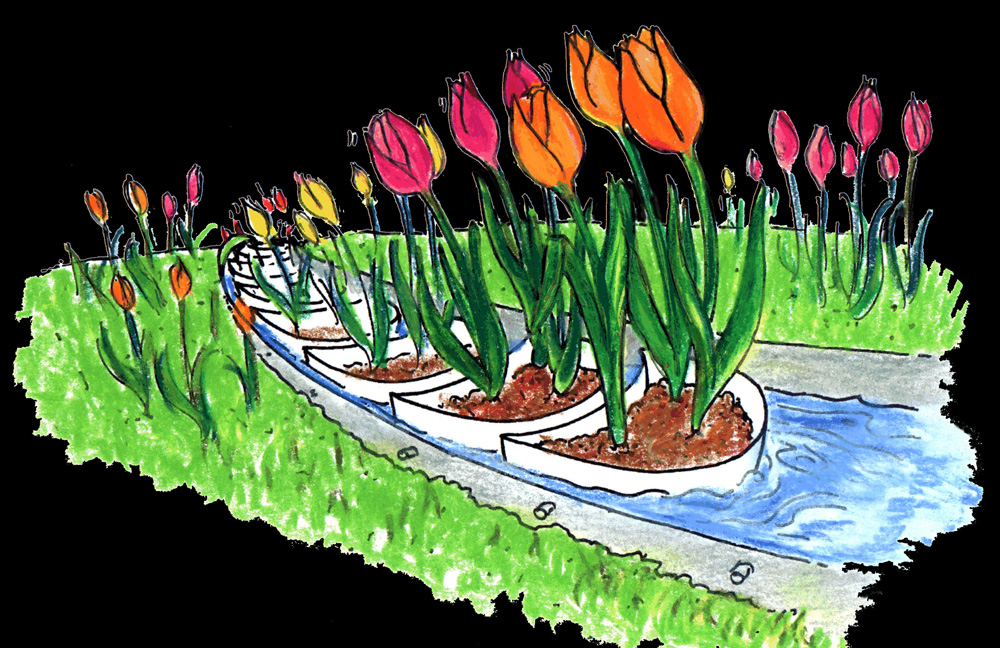 illustration Thierry Piers
Experiments
The first step involved testing the concept on a small scale in order to fine-tune the transportation system.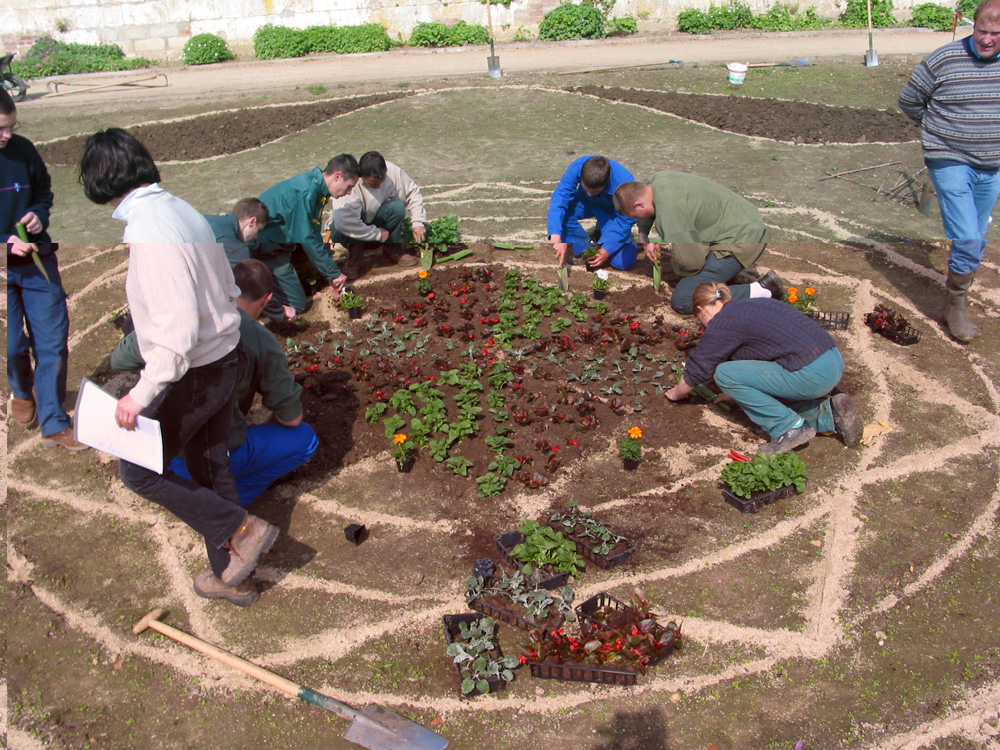 Floral studies
Research into the flowers themselves was carried out during an artist's residency conducted at the Lycée Horticole de Ribécourt near Compiègne in 2002-2003. Trial flowerbeds were planted (without the transportation system) in order to test the designs and to study their limits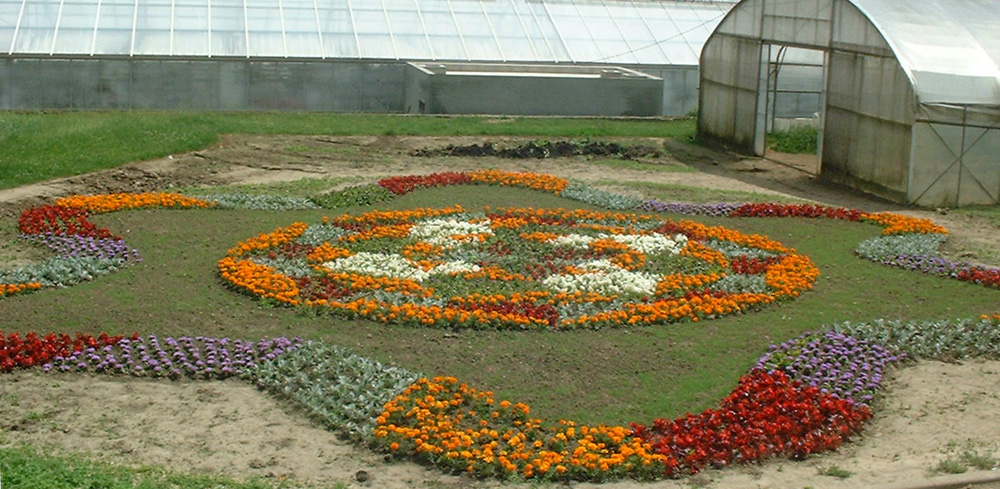 The first step was to develop on paper a graphic "rosette" before transposing it onto the site. By choosing a complex design, we could study all the potential difficulties that the project might face in terms of visual appeal, visibility and proportions.
It transpired that the design - in order to be most effective when reproduced in the garden - needed to be simple and use a reduced palette of colours.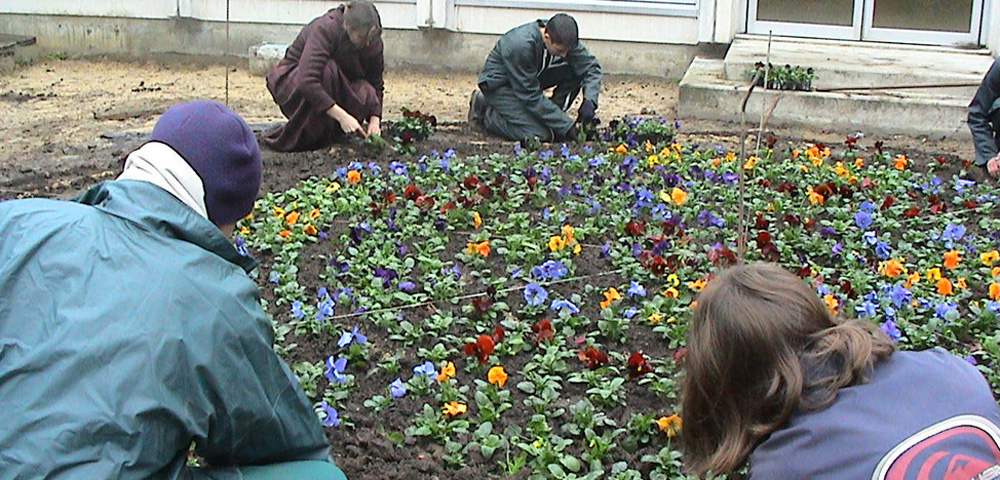 Following the principles of a colour palette, a bespoke floral colour chart was developed to facilitate the optimum choice of plants in accordance with the changing seasons, required colours and elevations.
I also consulted Dominique d'Heygère, horticultural manager of the Château de Compiègne and the Jardins du Nouveau Monde.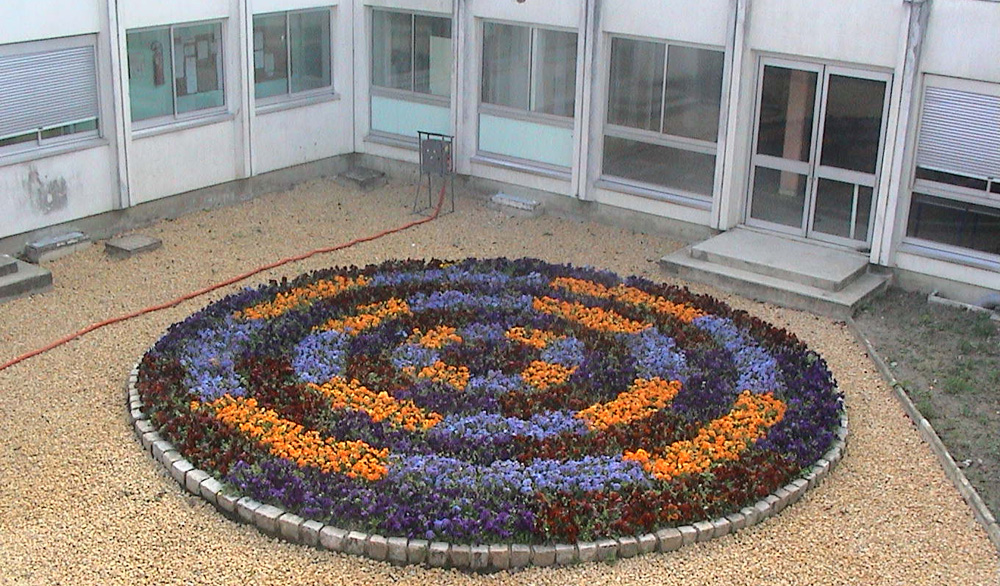 Technical study
At the same time, Olivier de Laveley, a specialist in engineering and special effects in the Belgian film industry, found the solution for the transportation system.
I entrusted the production of a prototype boat and a 1/10th scale model to Karl Gerniers, a resin specialist with experience working for large amusement parks.
Two options were considered, depending on whether the project involved the creation of a permanent garden or a temporary exhibition of removable rotating flowers.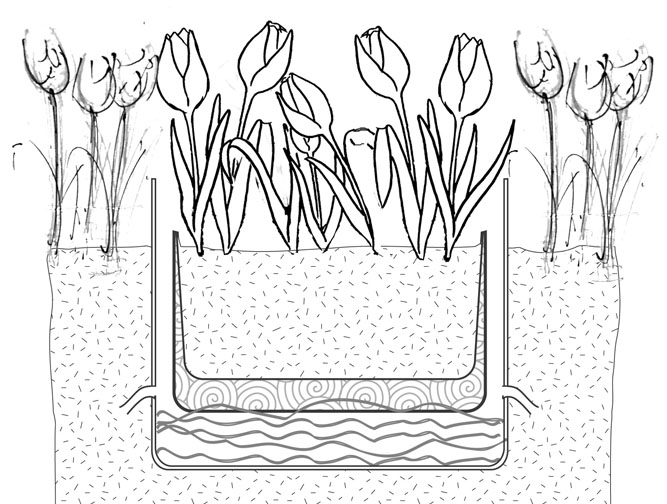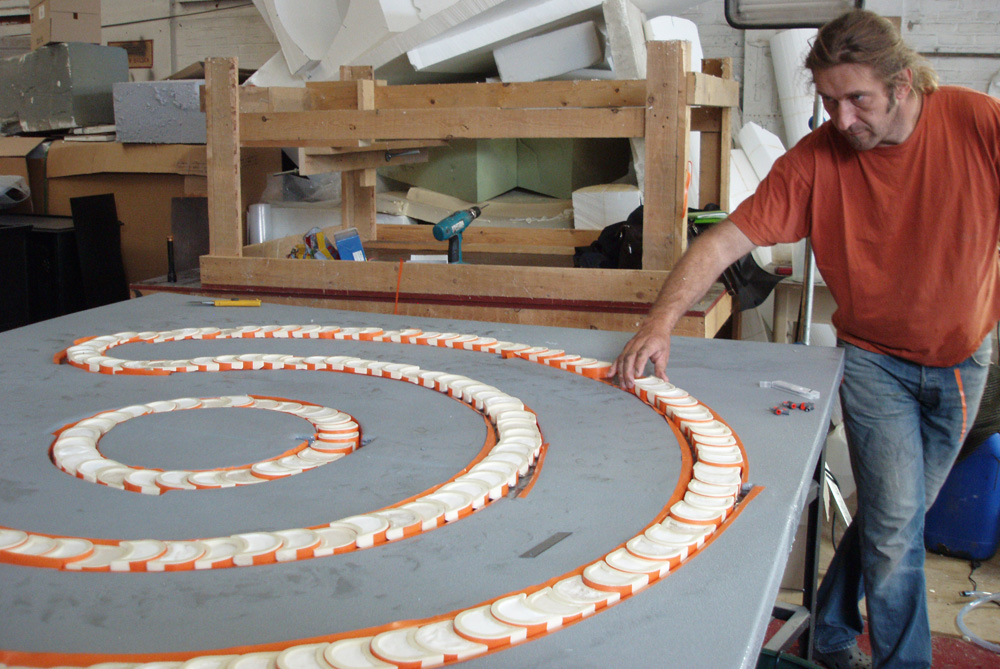 What next?
With all the tests finished and everyone having work to do elsewhere, the project was put away when on the cusp of completion. The final interpretation features circular flowerbeds, and I have a folder full of plans, drawings, schedules and technical information. All that remains to be done is finalising the budget and a full-scale pilot study... and to do that, I need to find the necessary funding!