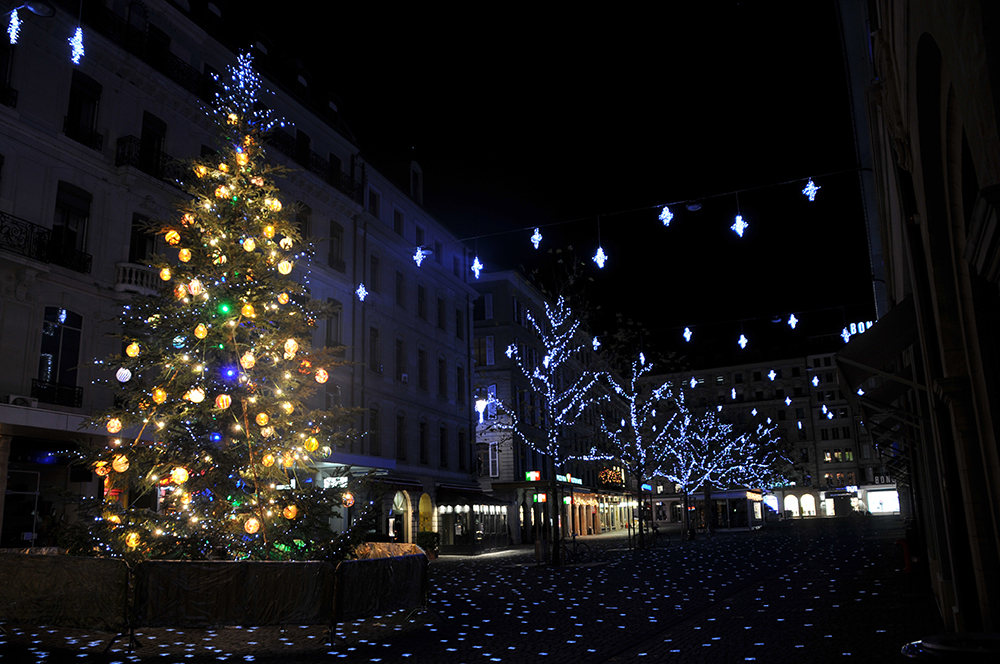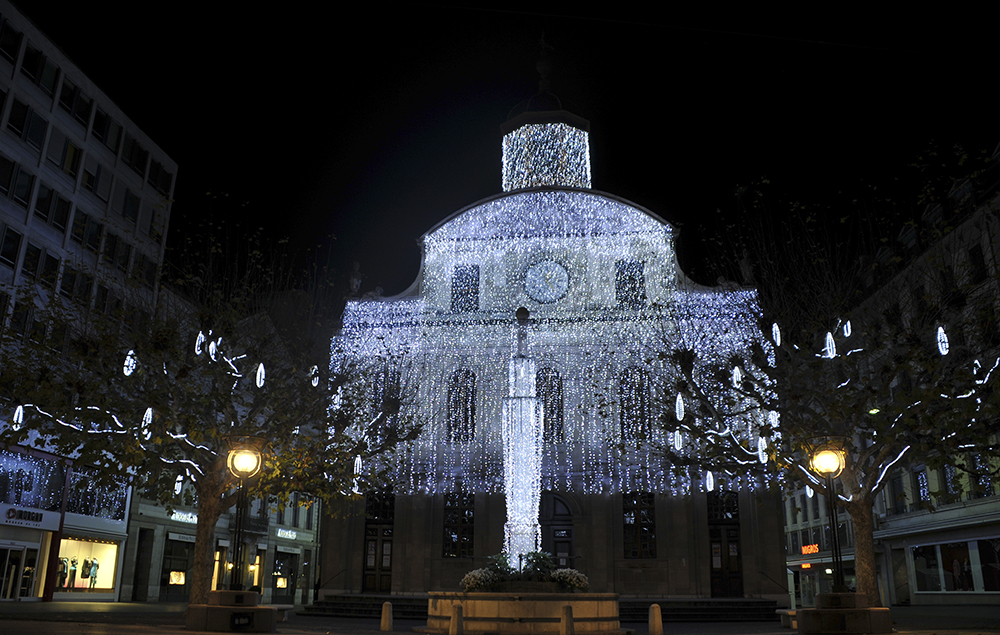 After the darkness: light !
My challenge here was to create an identity for the city's lighting. After 40 years without Christmas decorations, the project corresponded perfectly with Geneva's motto: Post Tenebras Lux ("After the darkness: light!)"
Encircled by snow-capped mountains, Geneva creates an impression of pearly whiteness, and I pictured Geneva as a shimmering jewel in a pure white setting, as befits this city of luxury, refinement and good taste.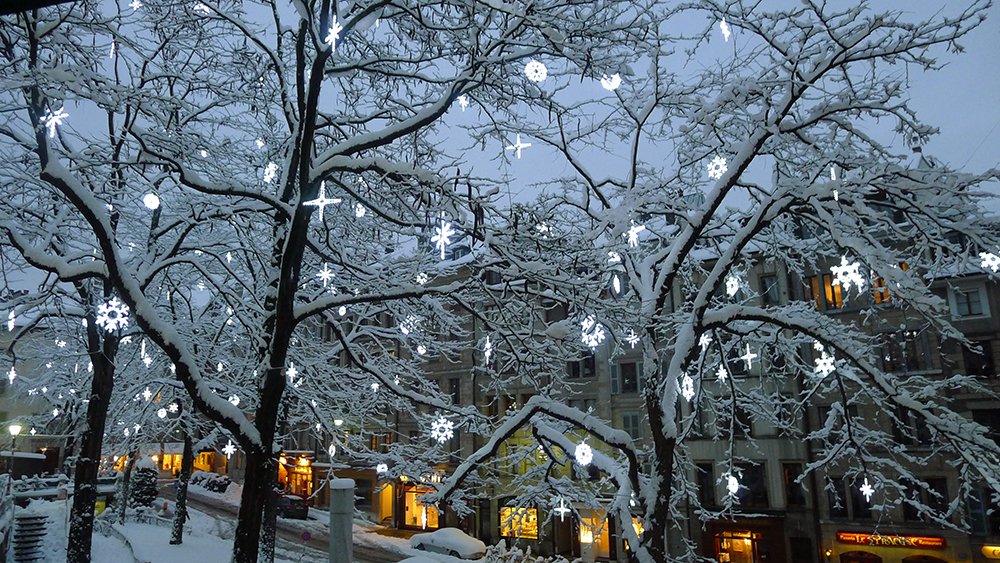 I decided on lighting reminiscent of snow, of chandeliers, of jewels and rivers of pearls, and of gold and silver filigree – adorning the city in classic, elegant finery. I took equal inspiration from Geneva as a city of water, which prompted me to dress the fountains with shining waters in homage to the water jet at the heart of the city.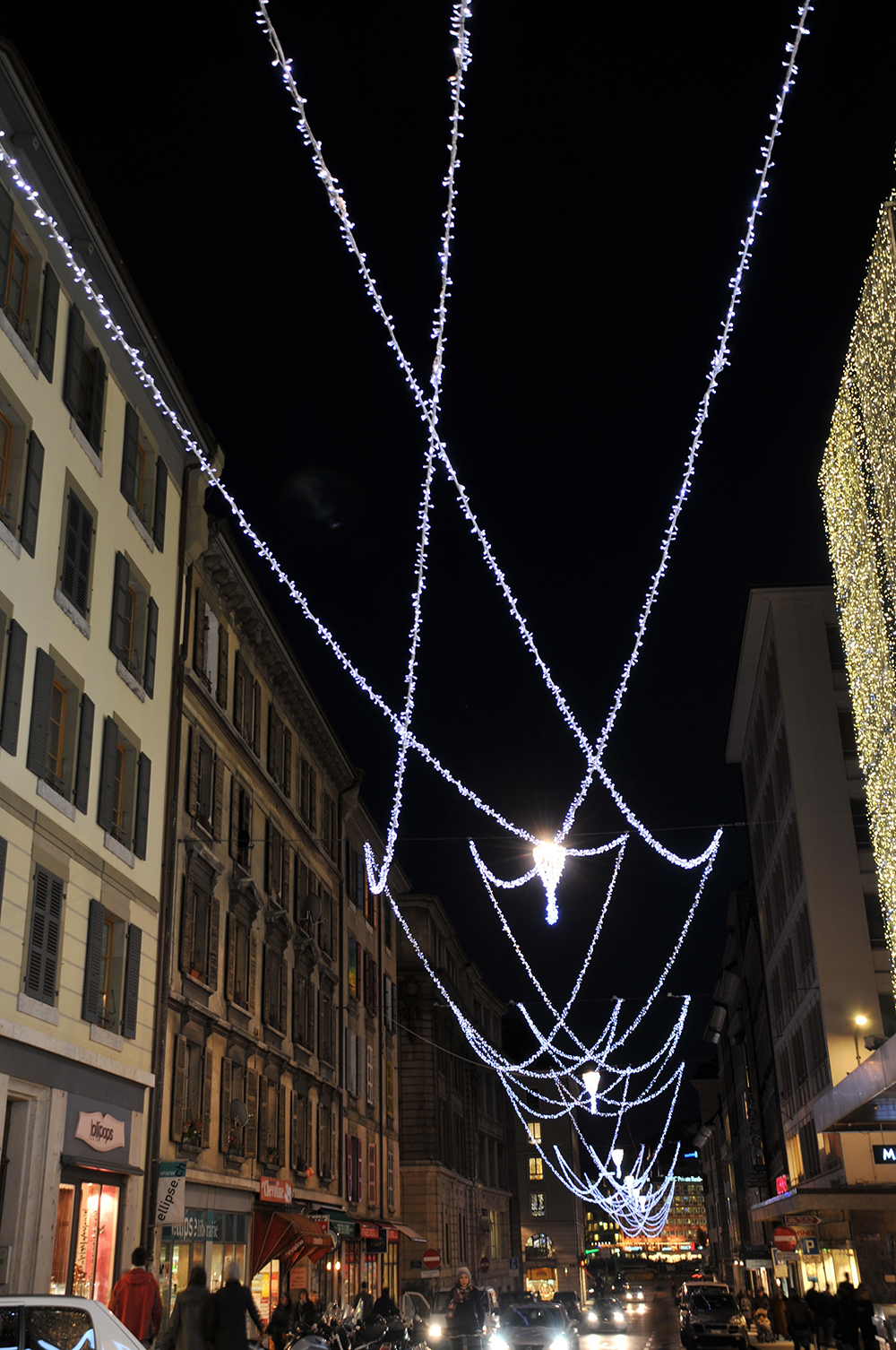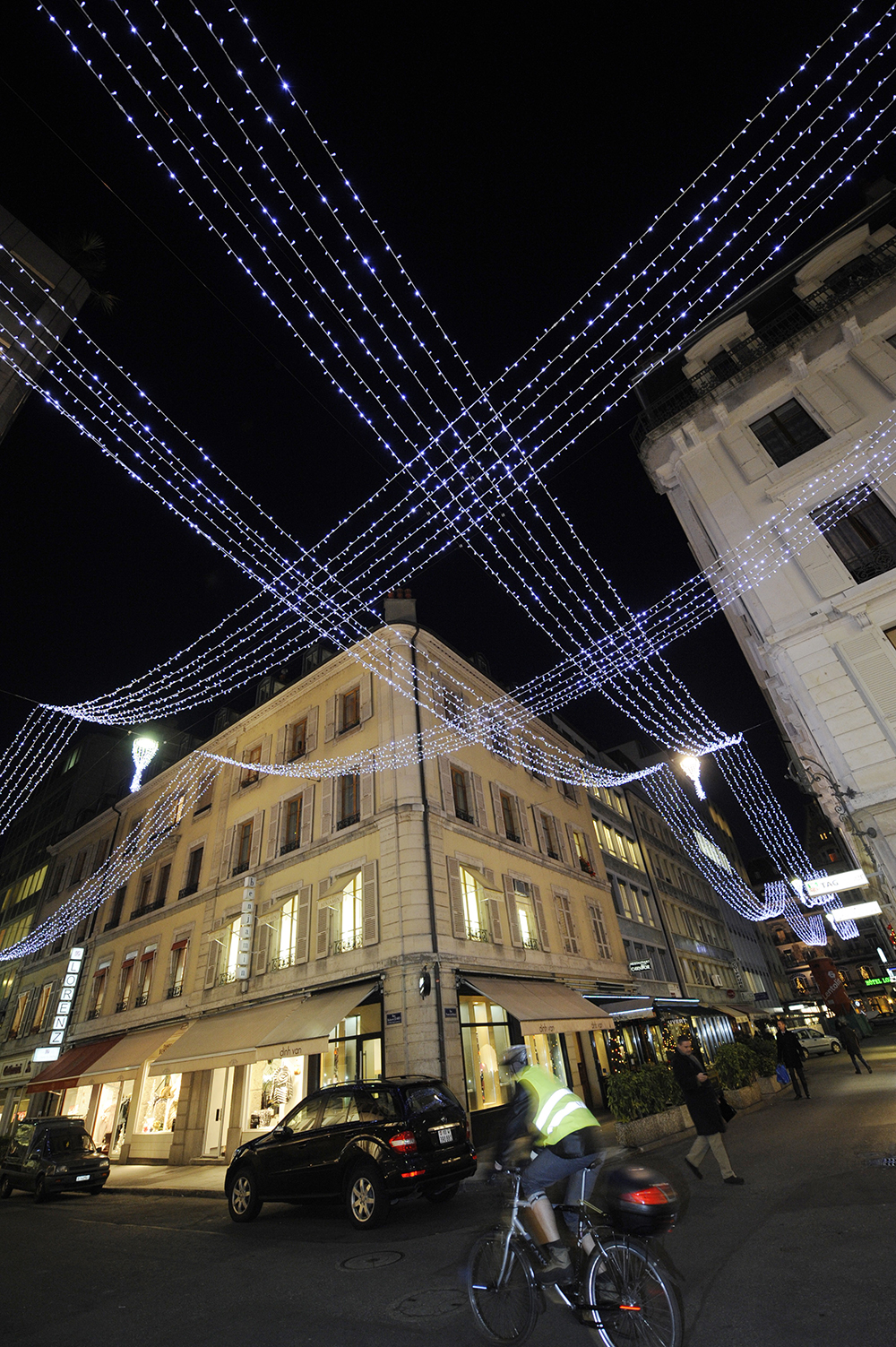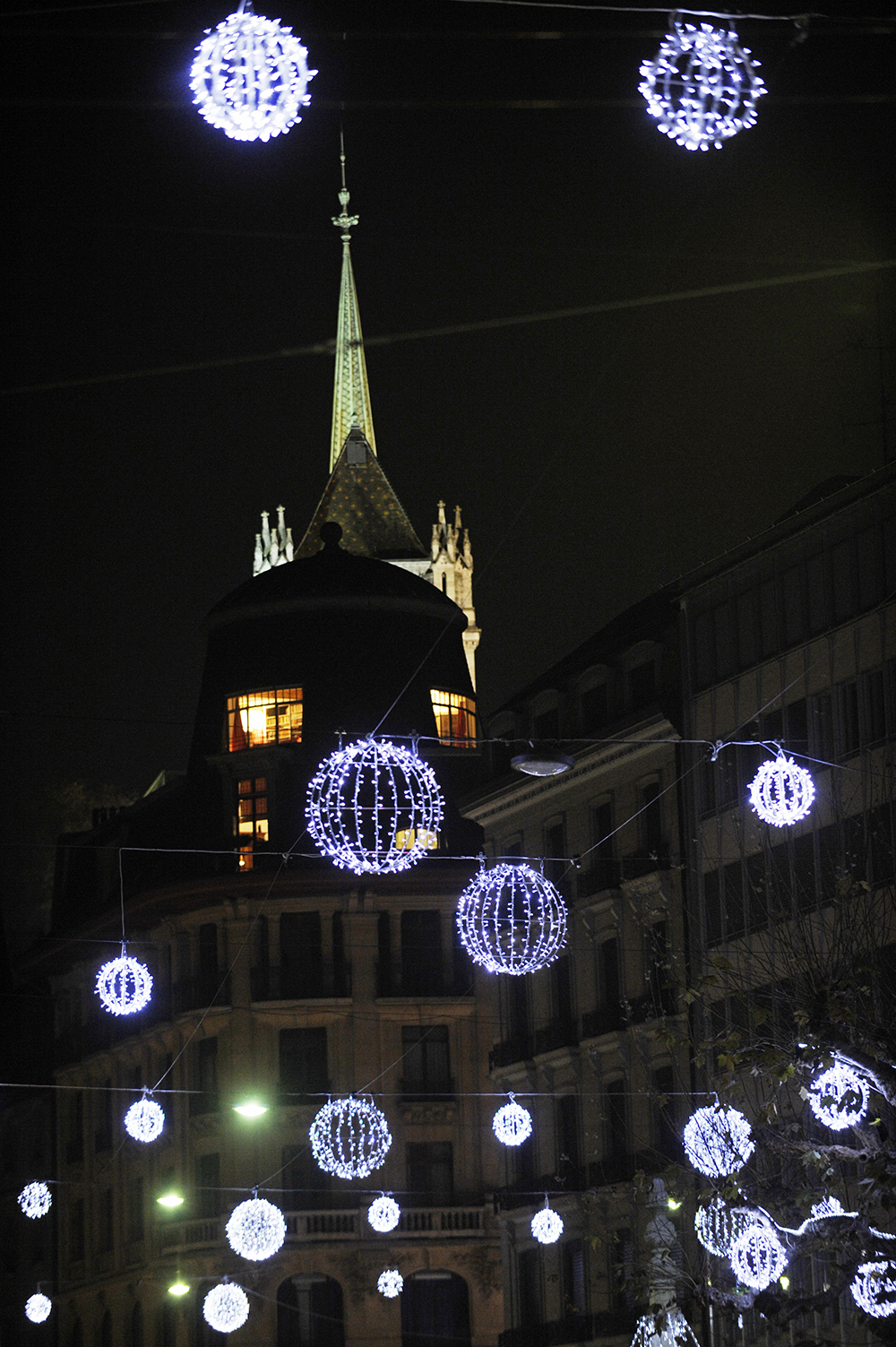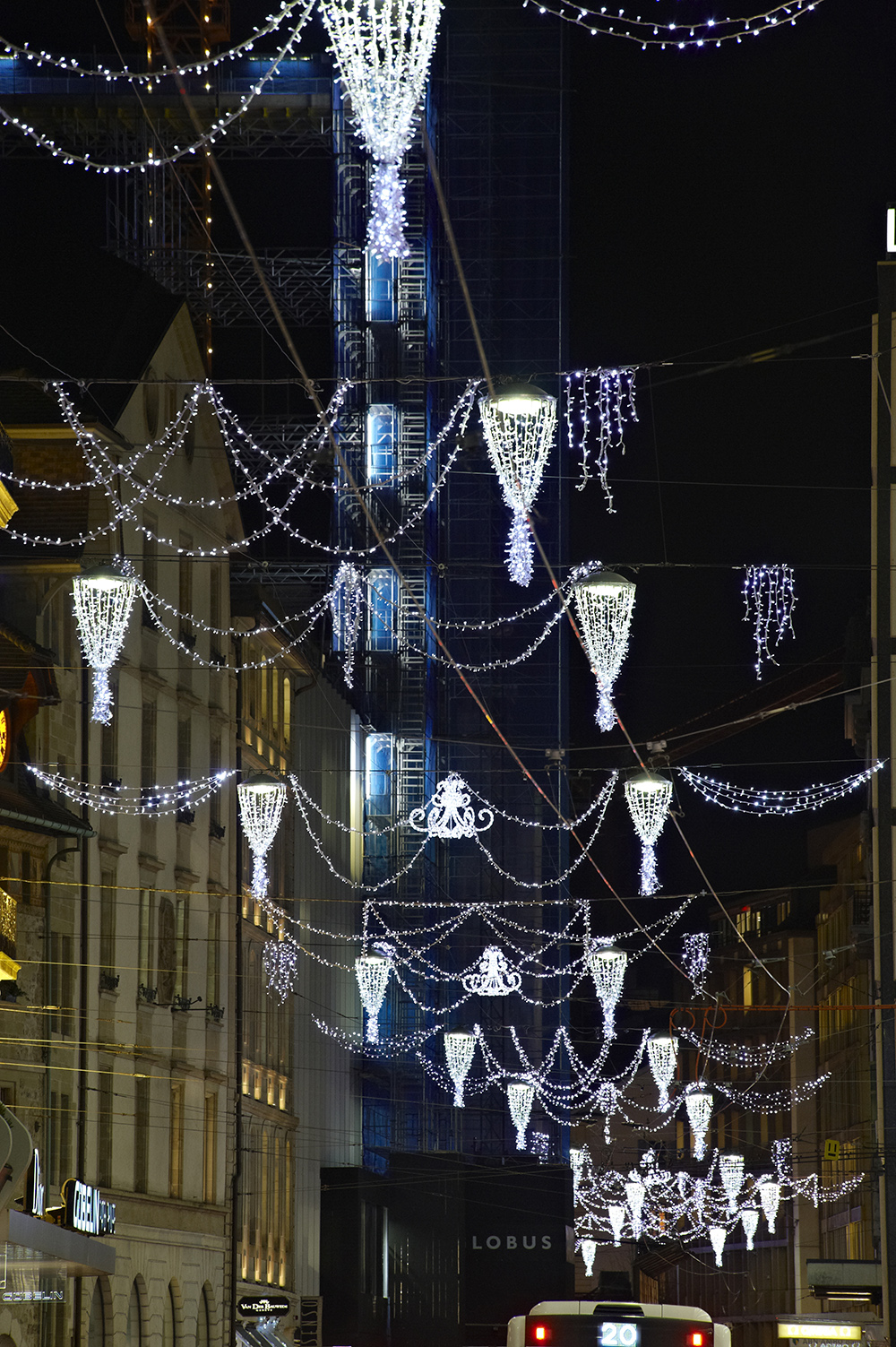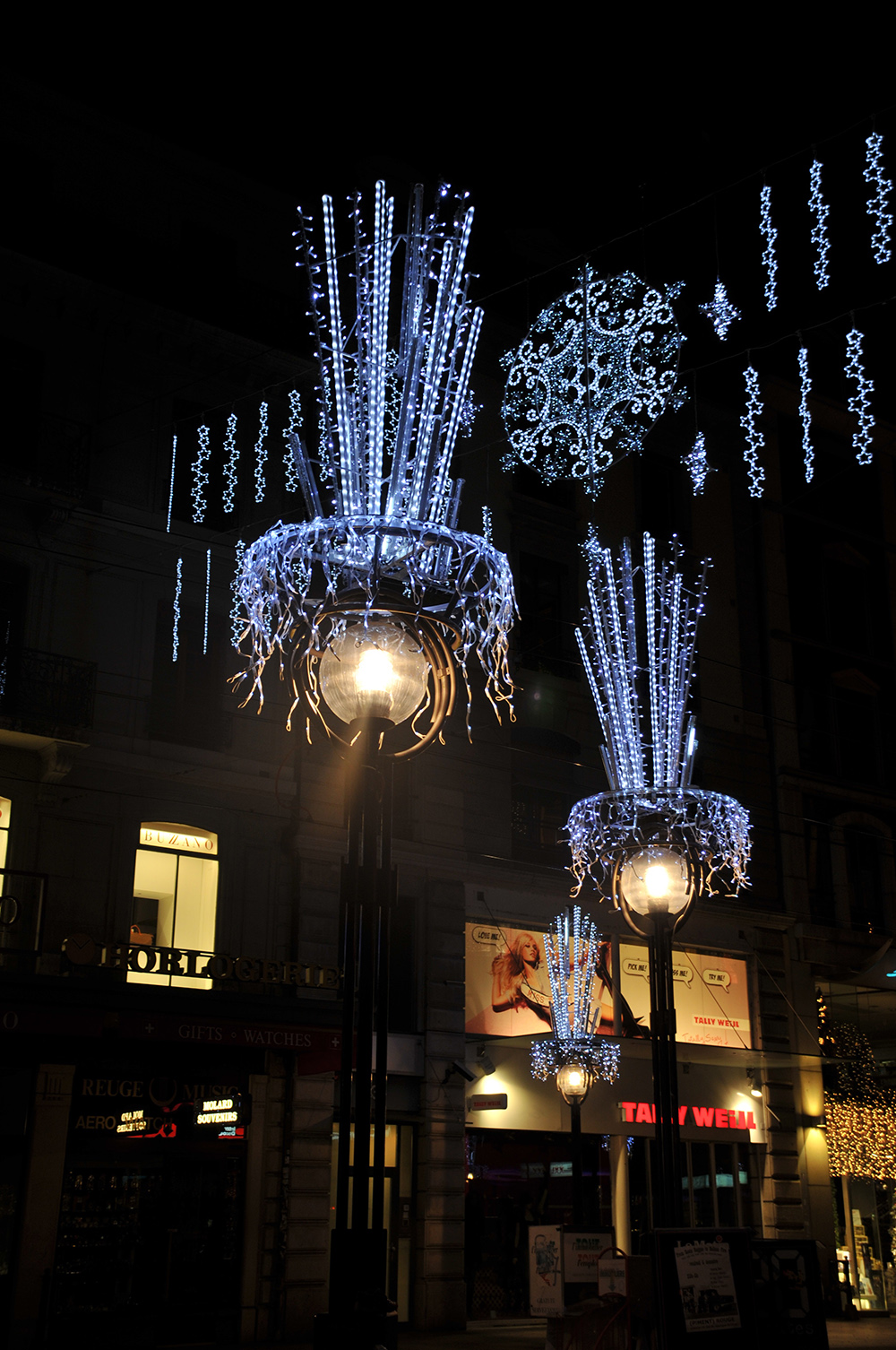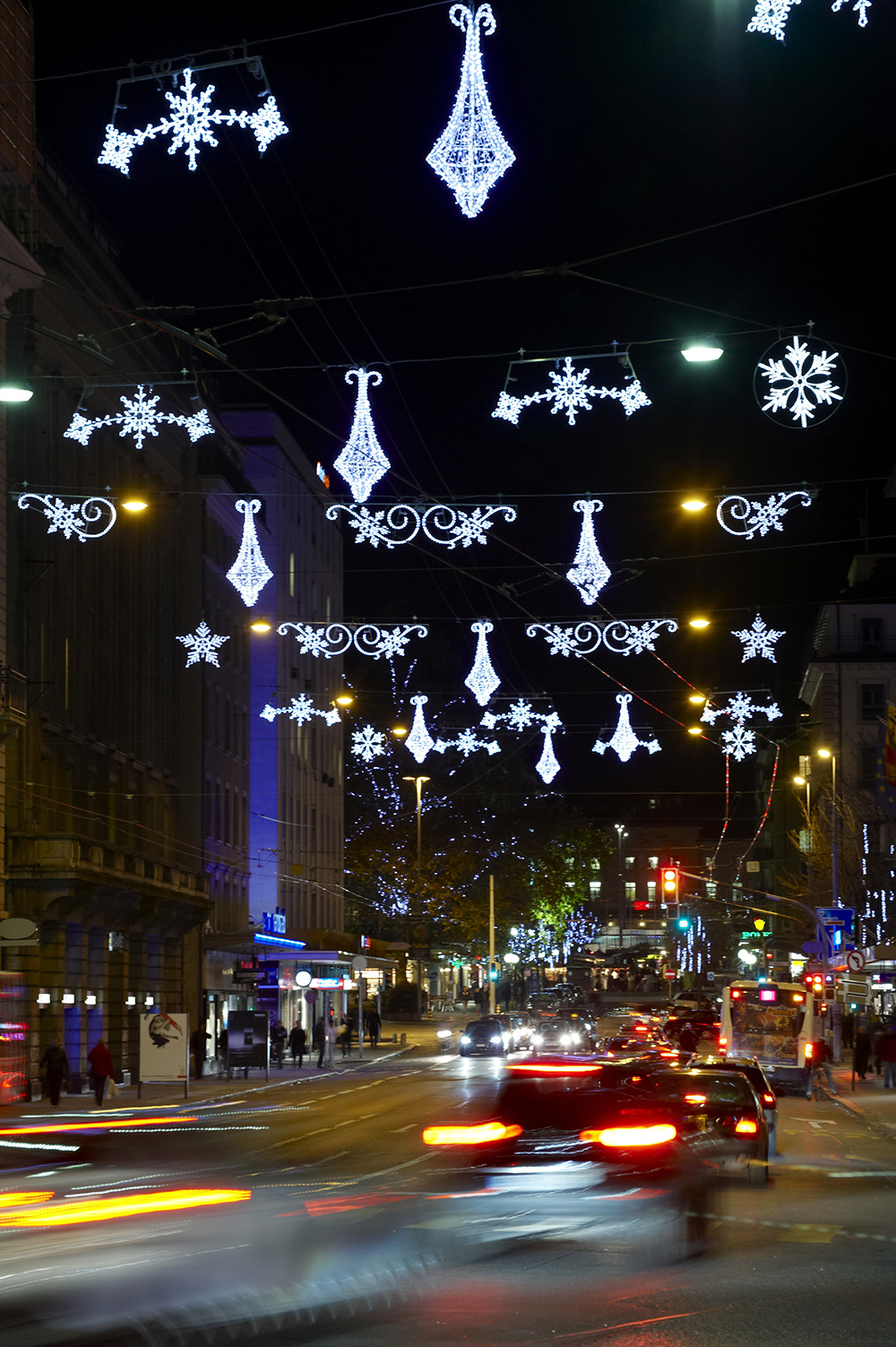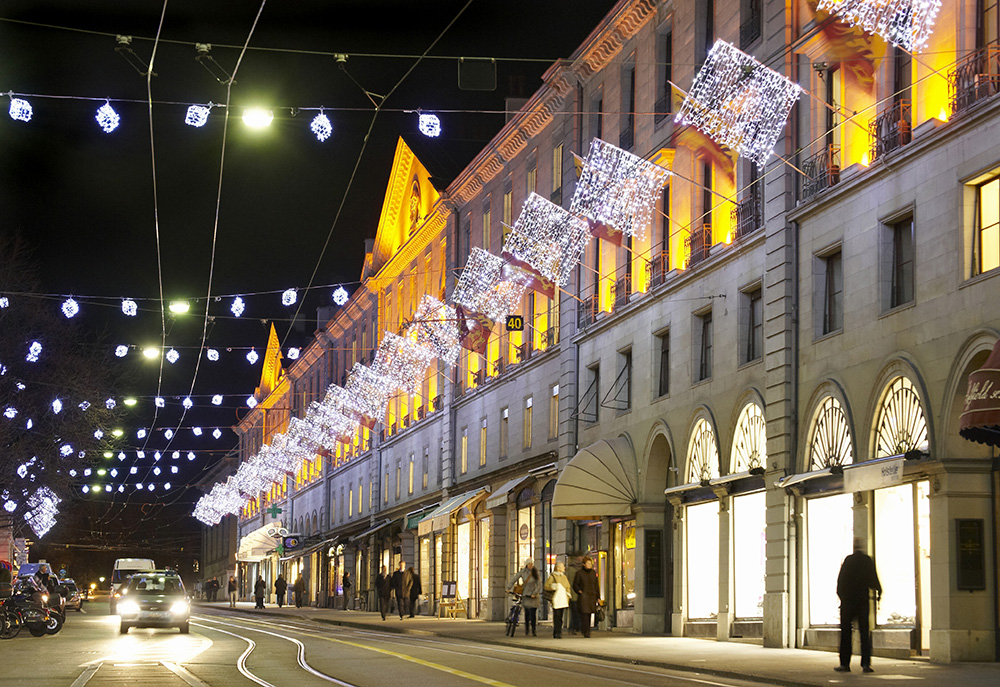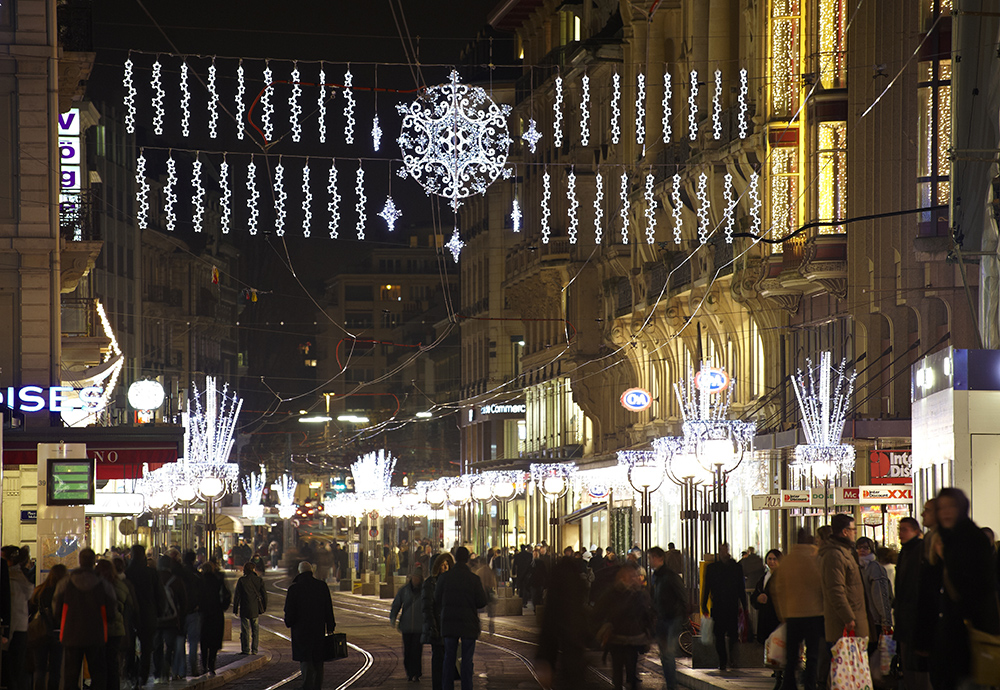 I often find that cities make the decision to use standardized illuminations – repeating the same motif over and over again. While using existent materials, Geneva has set itself apart from other cities by using a range of different motifs that are united and harmonised by the use of colour.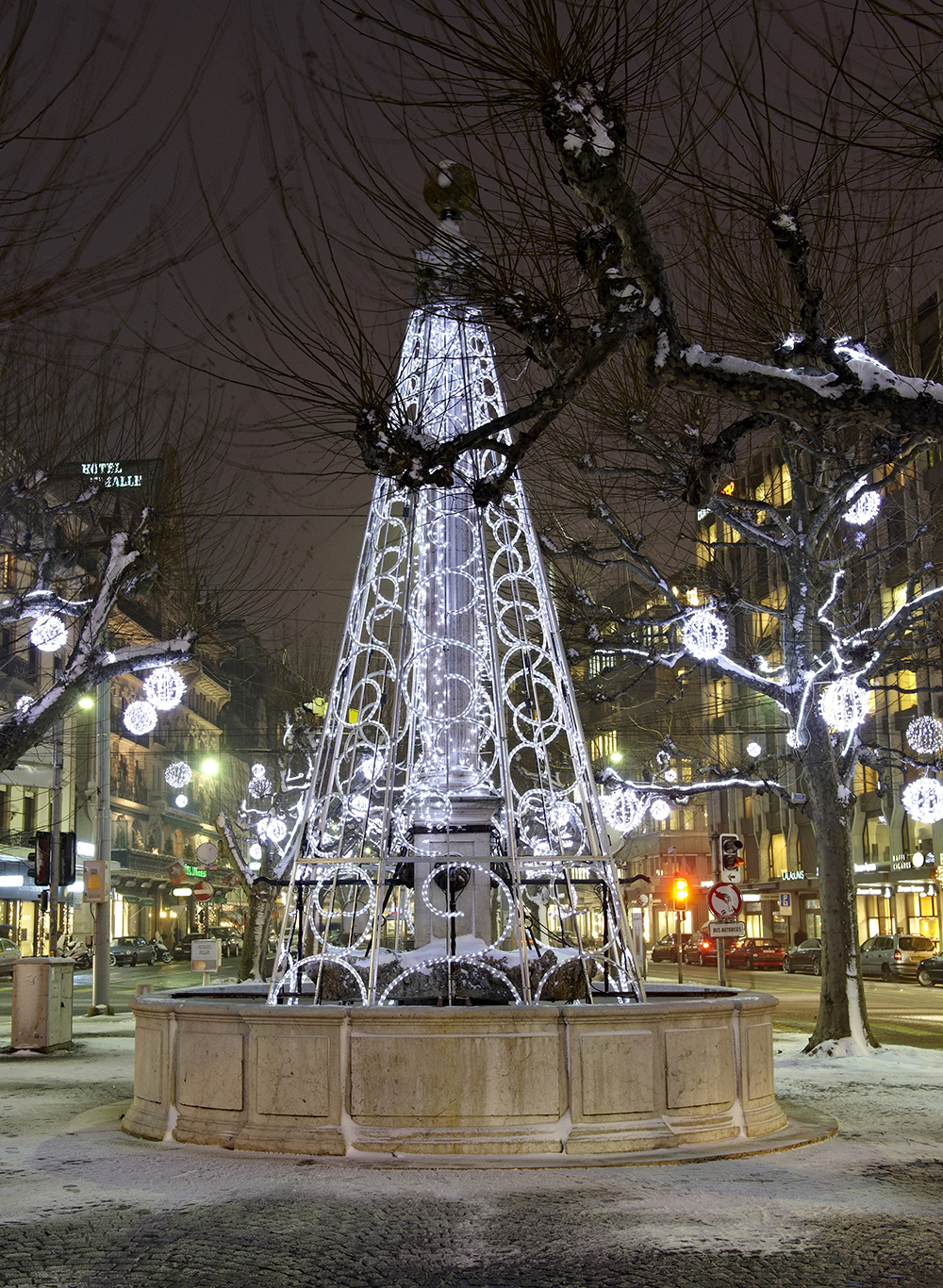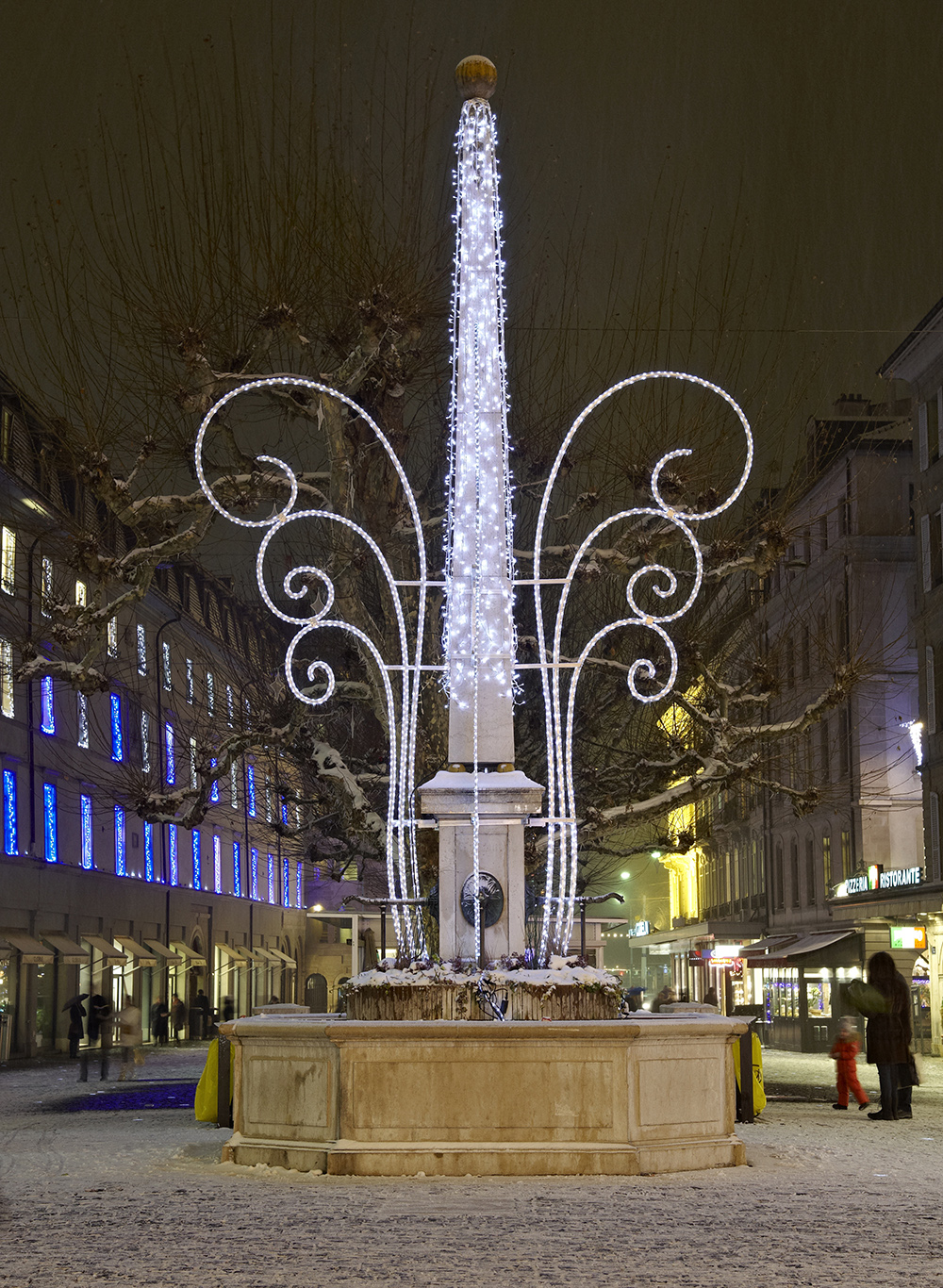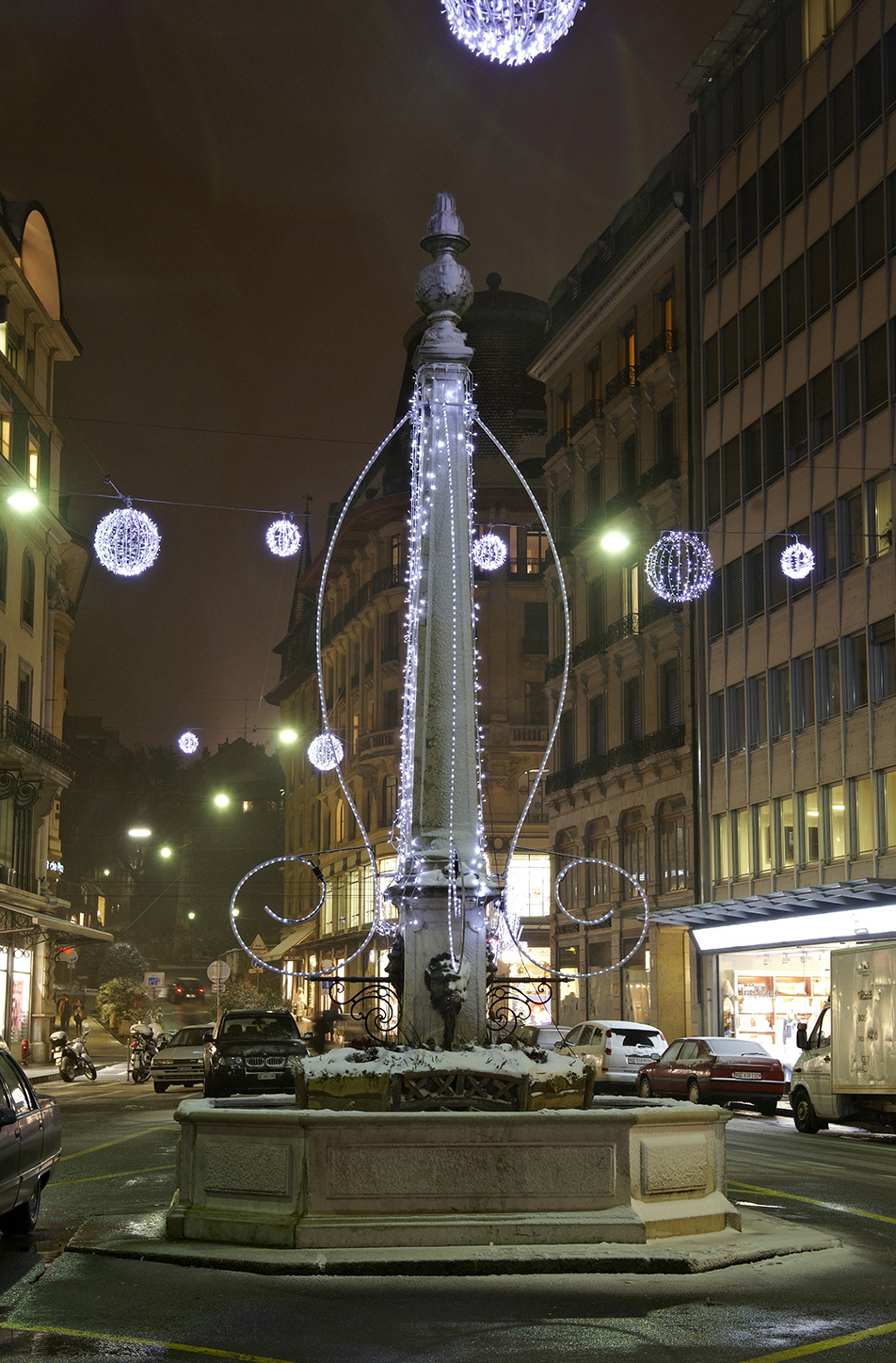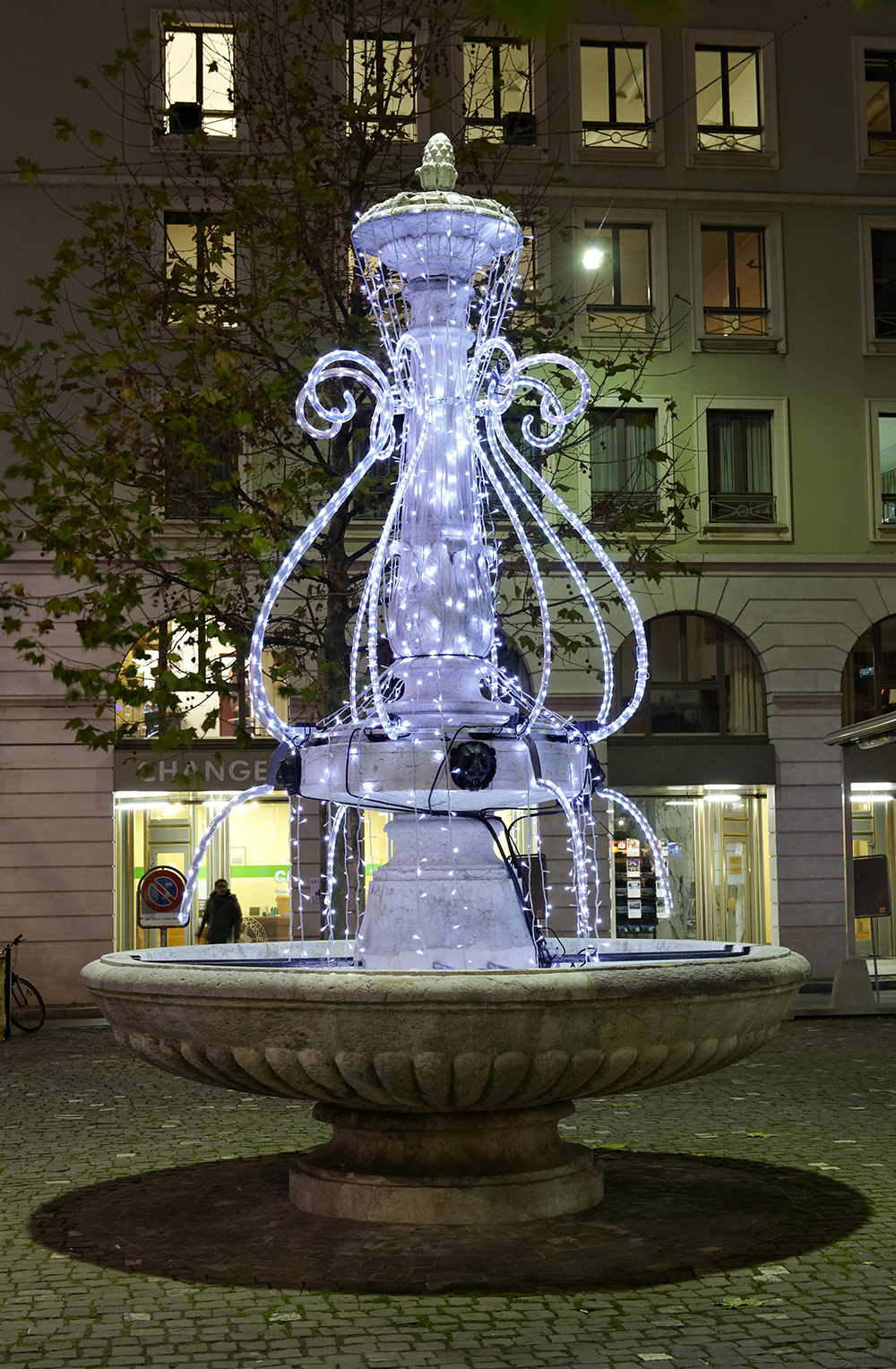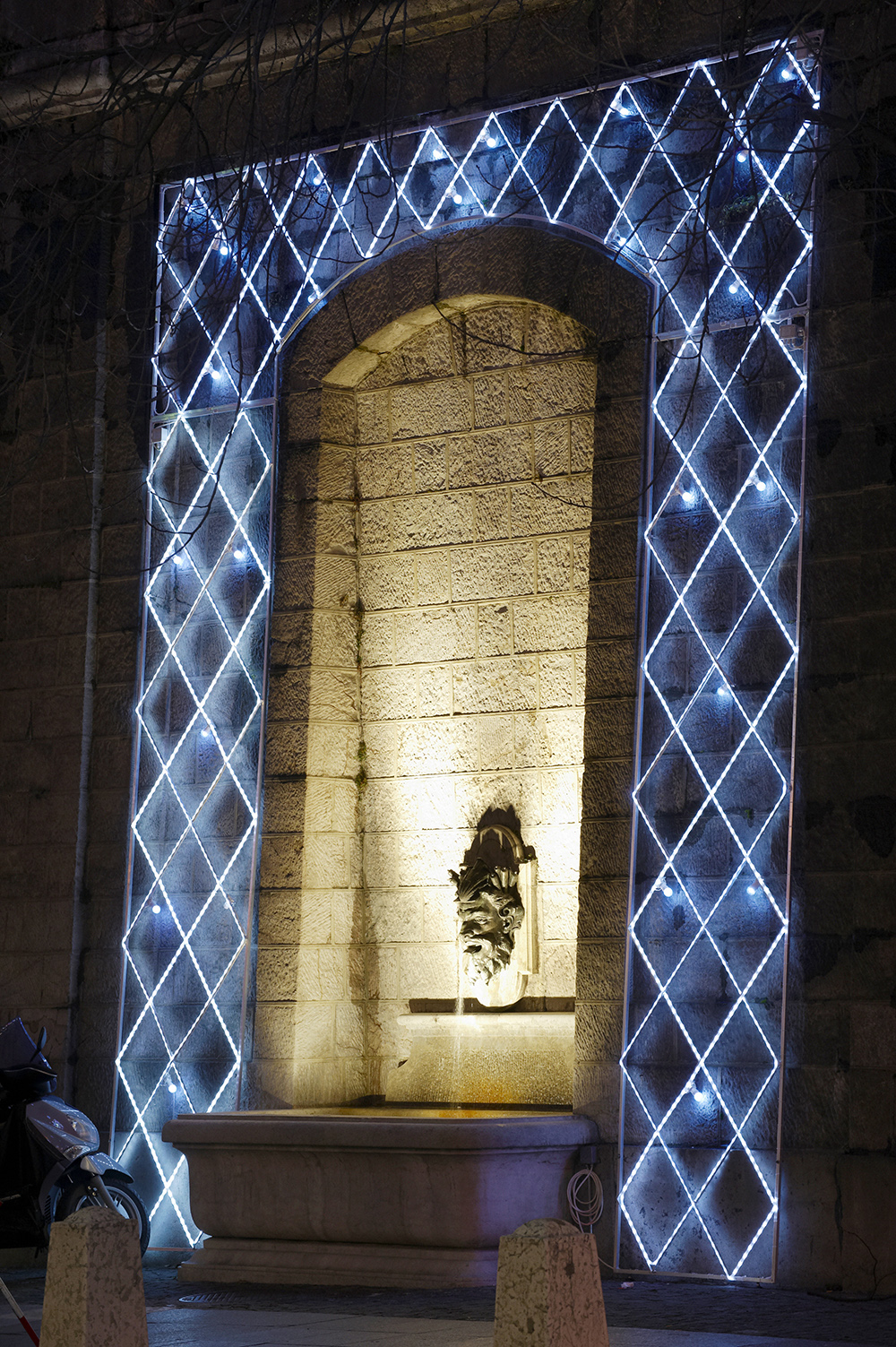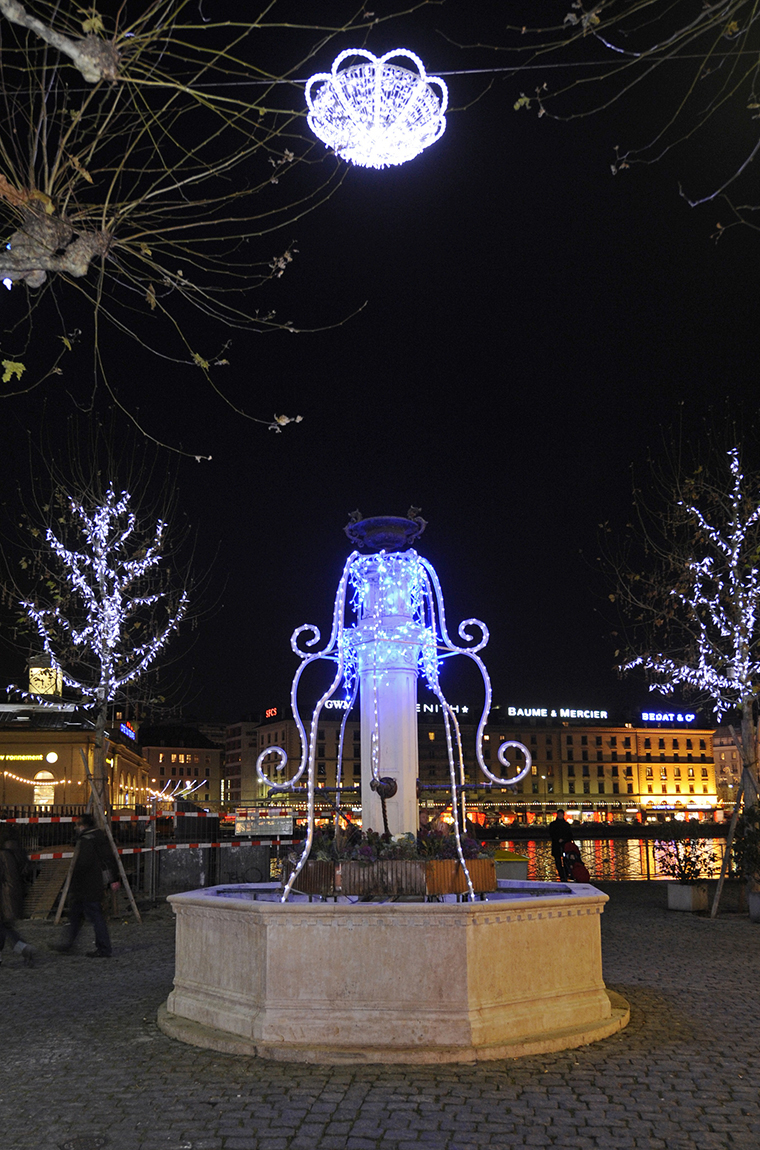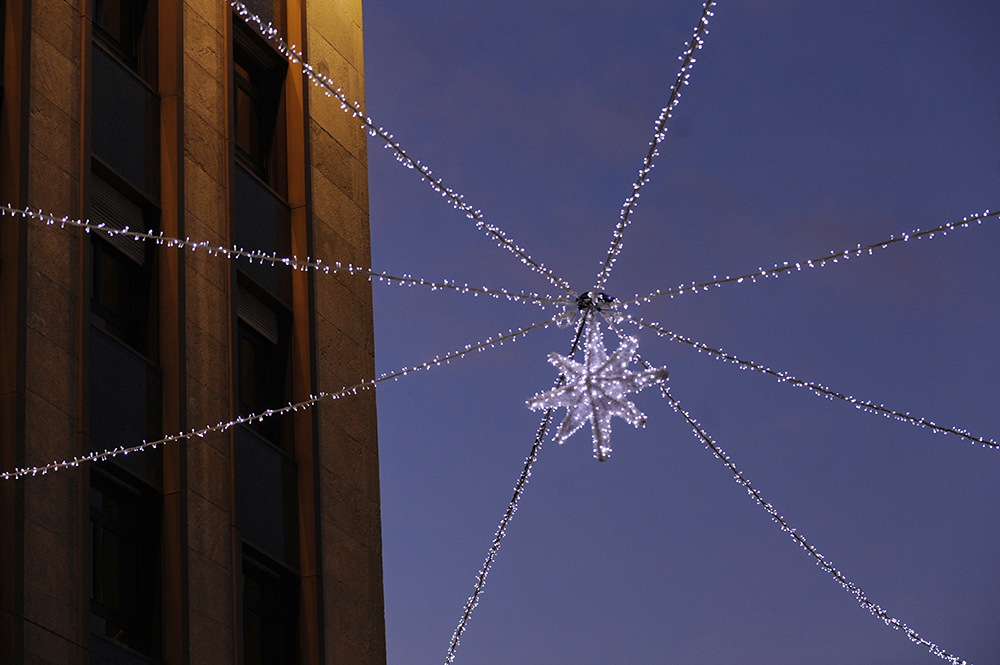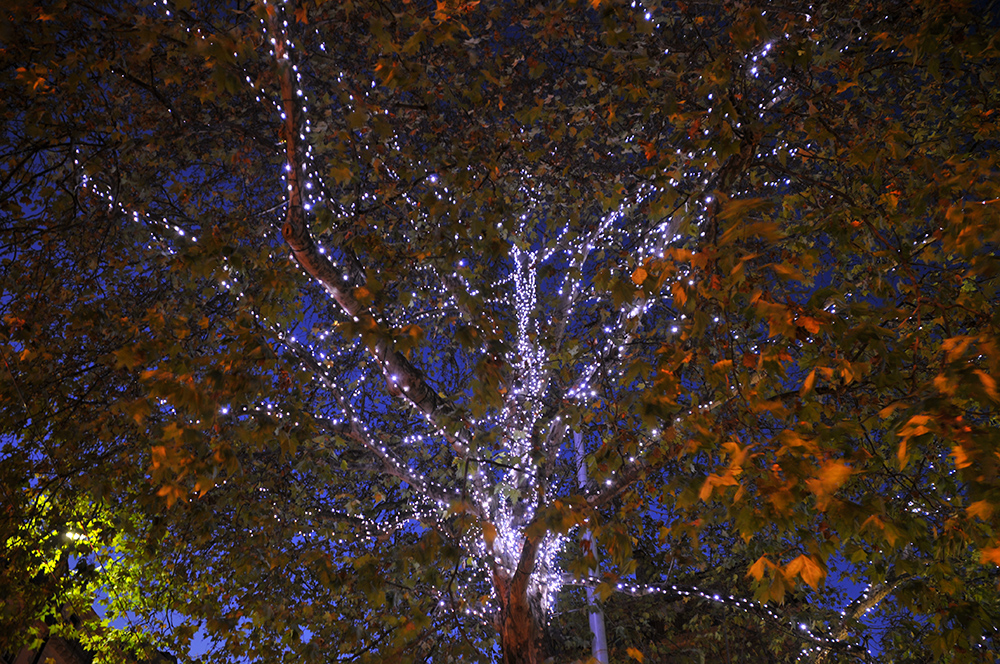 When it came to the all-important Christmas tree, I was inspired by the fact that the Italian language is absent among the famous inscriptions engraved on the luminous paving stones of the Place du Molard. To correct this omission, I proposed Italian-themed decorations: bespoke, hand-blown Murano glass baubles, threaded on a garland of lights to make them sparkle.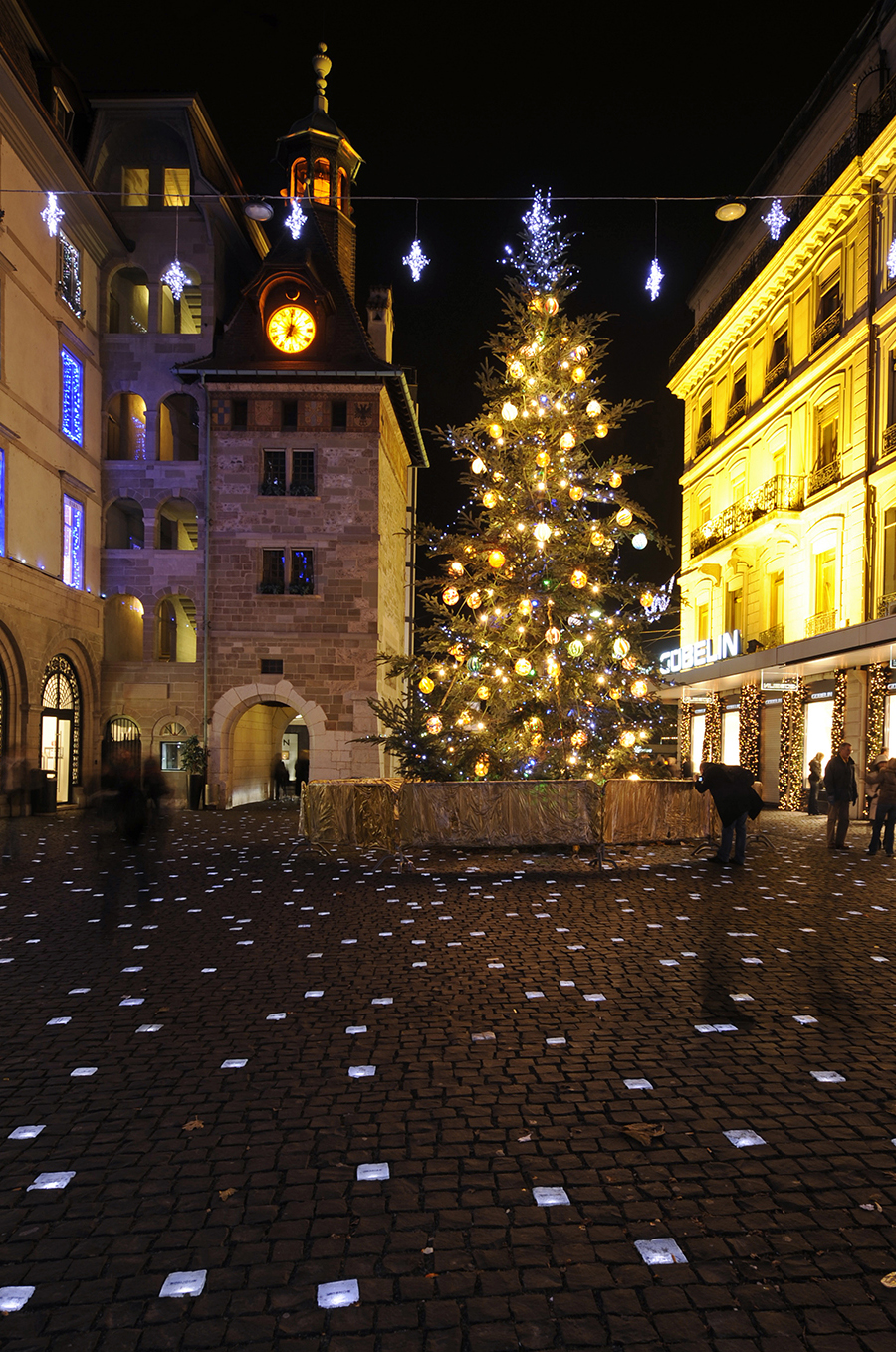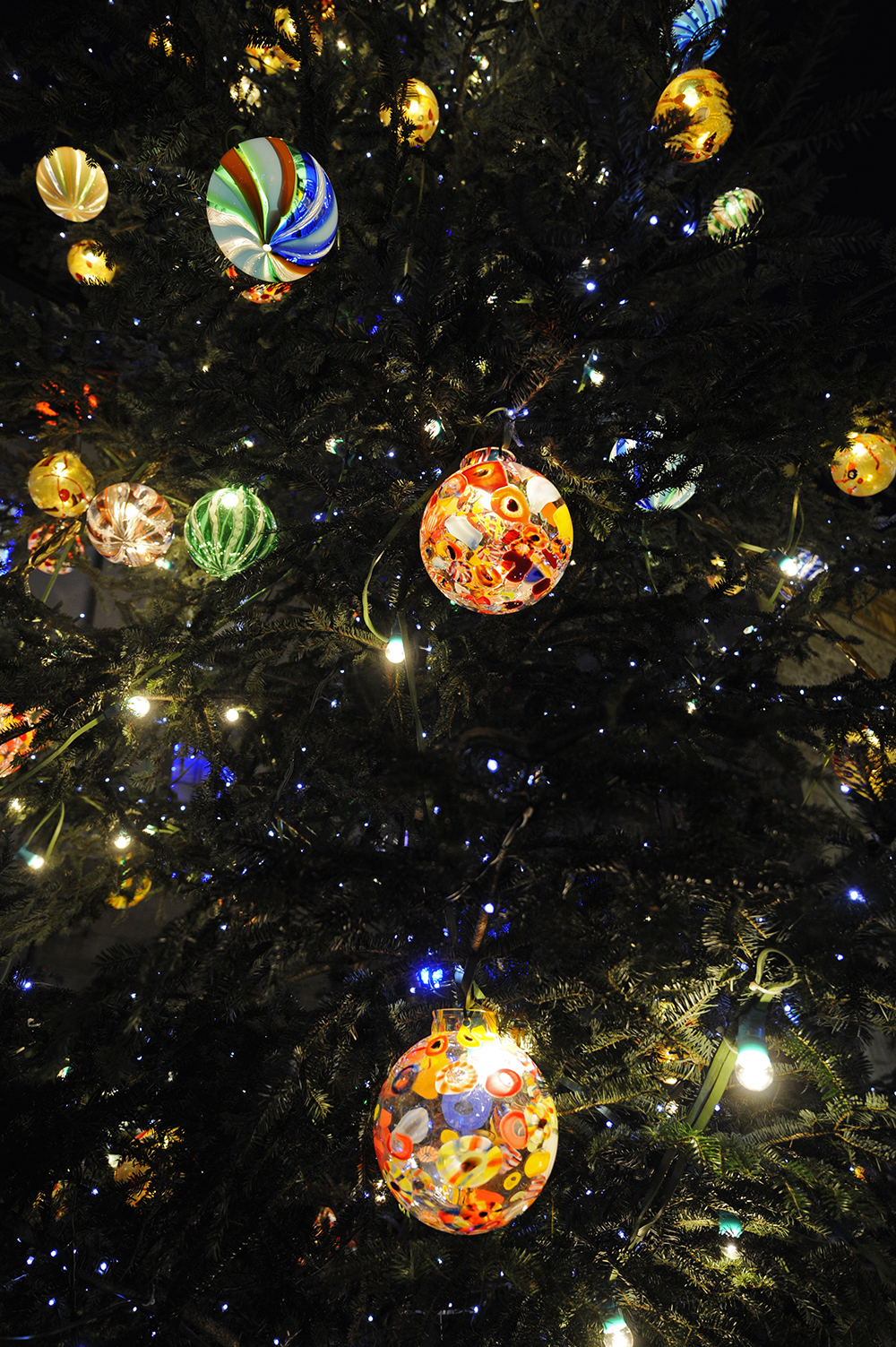 Montage