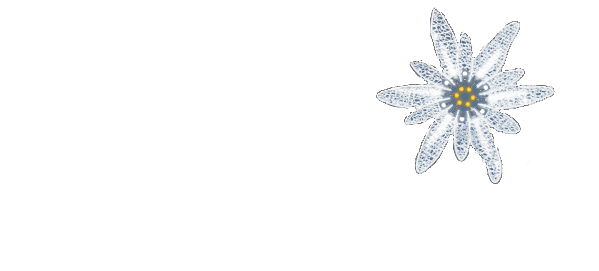 Edelweiss
design //
Mourka Glogowski
manufacturing //
Leblanc illuminations
financing //
The City of Geneva
Photography //
Mourka Glogowski,
Rémy Gindroz
For more information, go to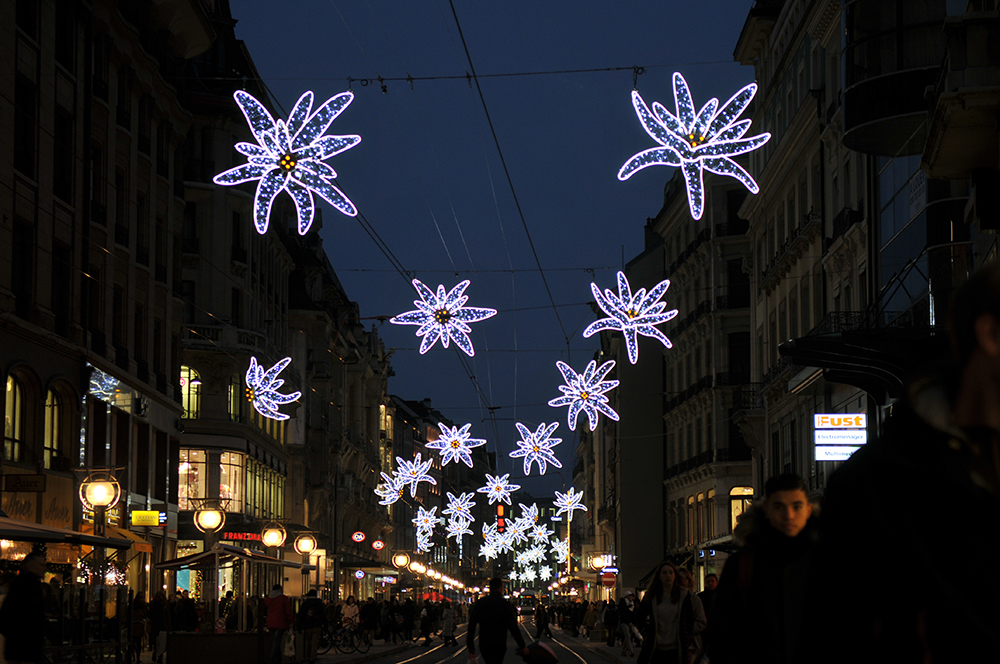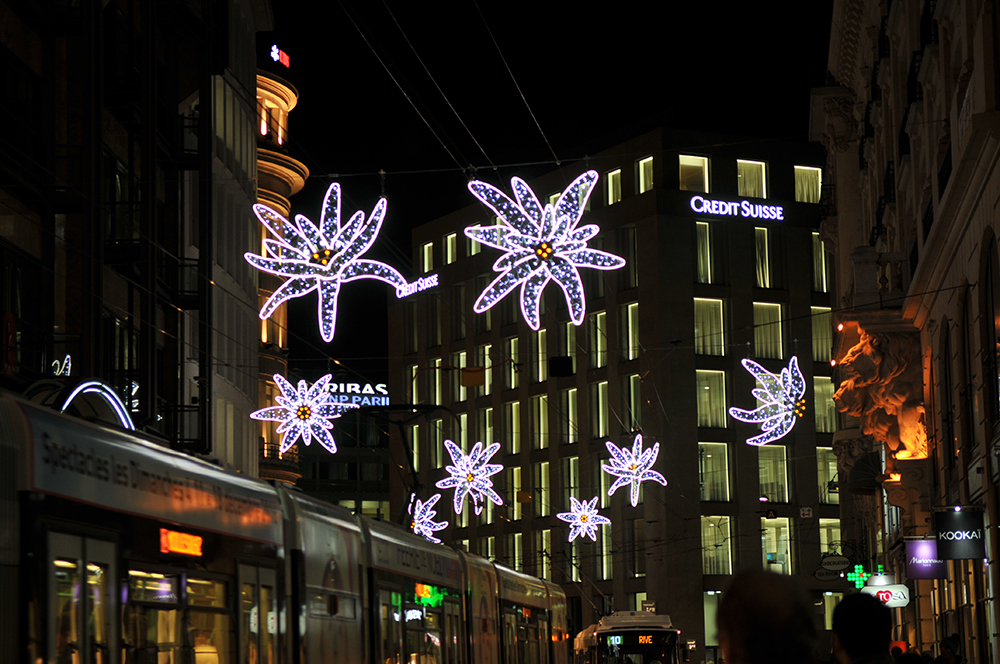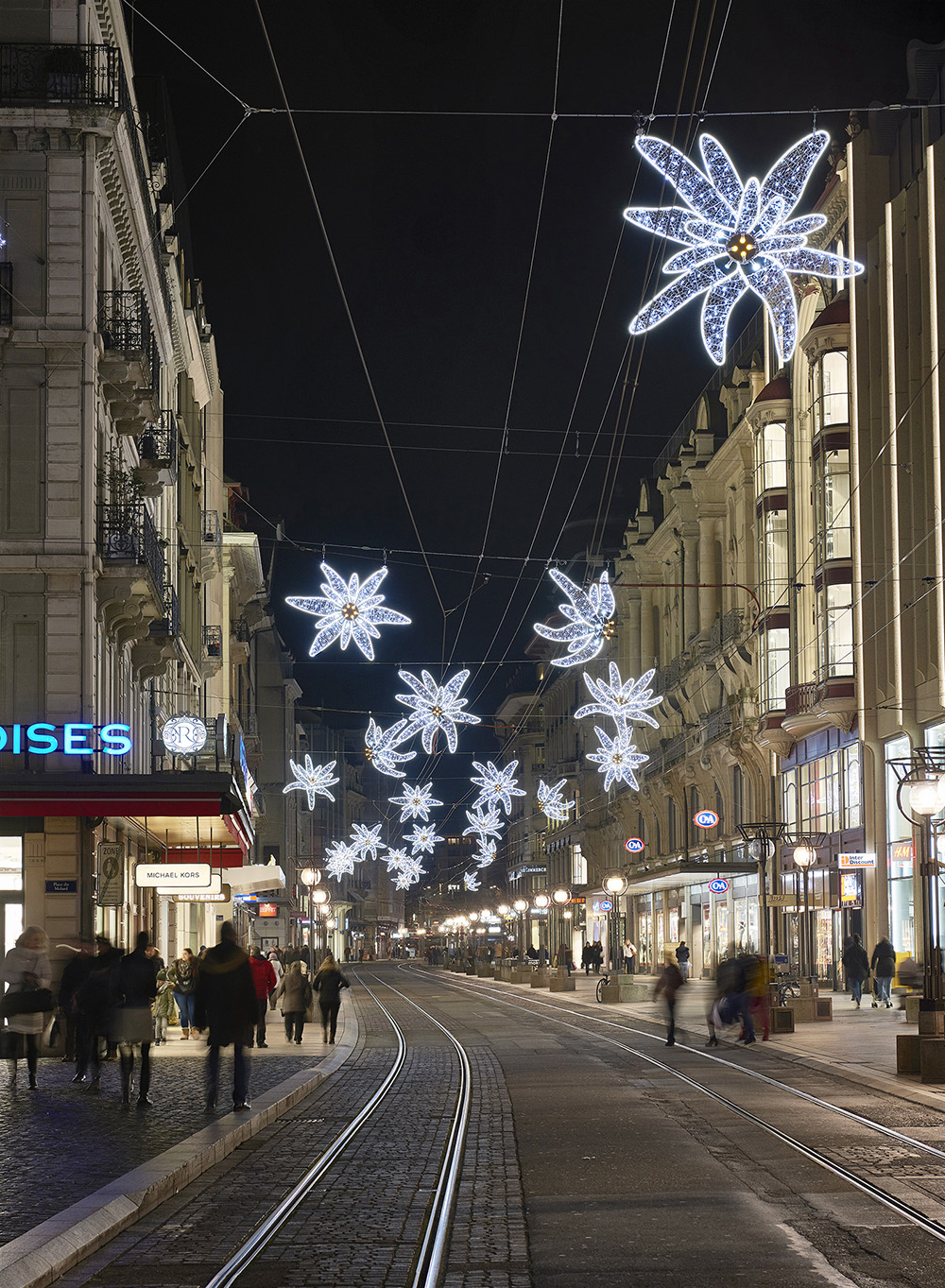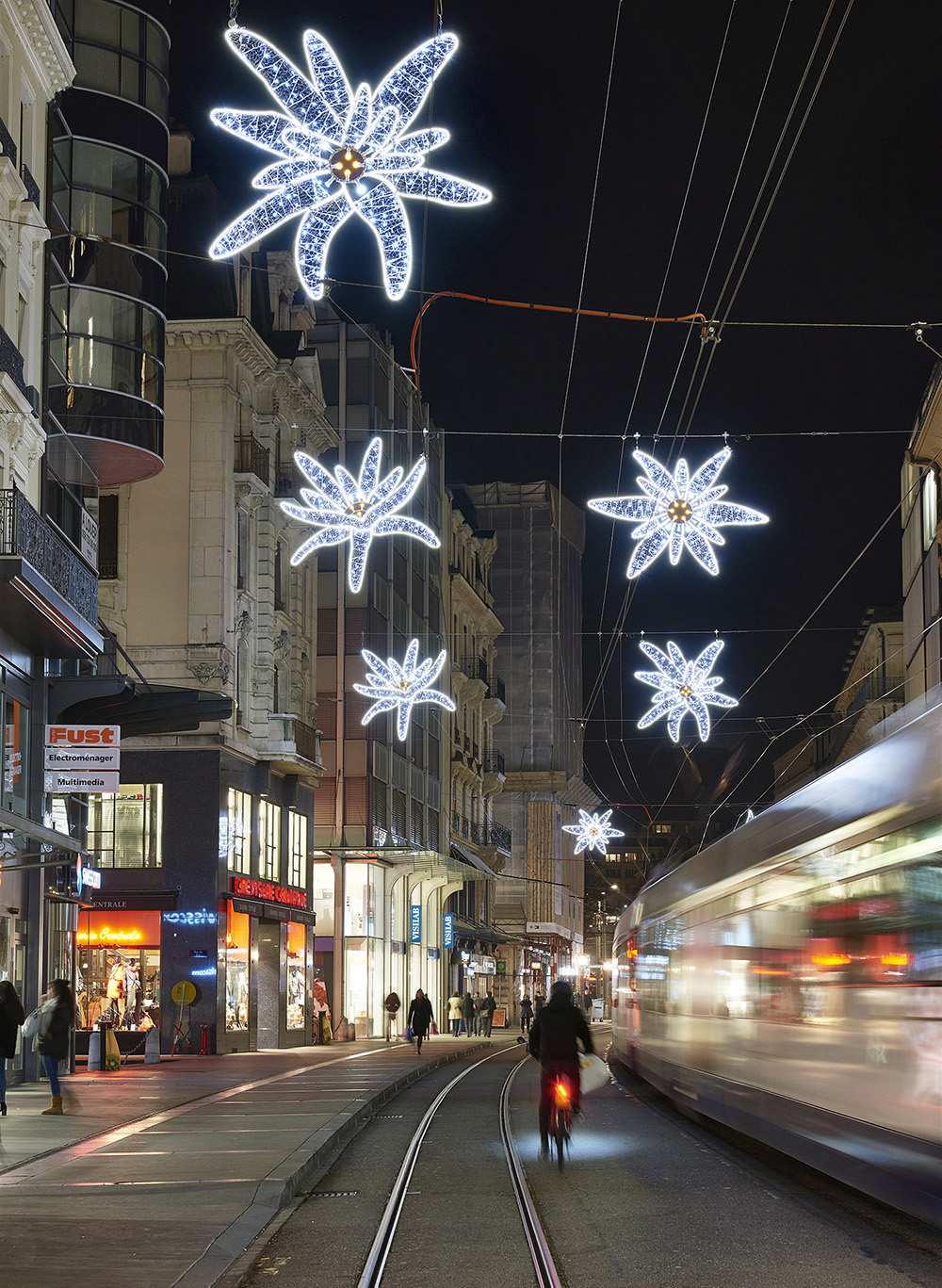 The Alpen Star
Although the symbol of the Edelweiss only emerged in the 19th century, it has become established as an emblem of Swiss identity at home and abroad, and in the collective unconscious is deeply anchored in the past.
A promise of quality, dependability and typical Swiss purity, no other flower enjoys such worldwide acclaim.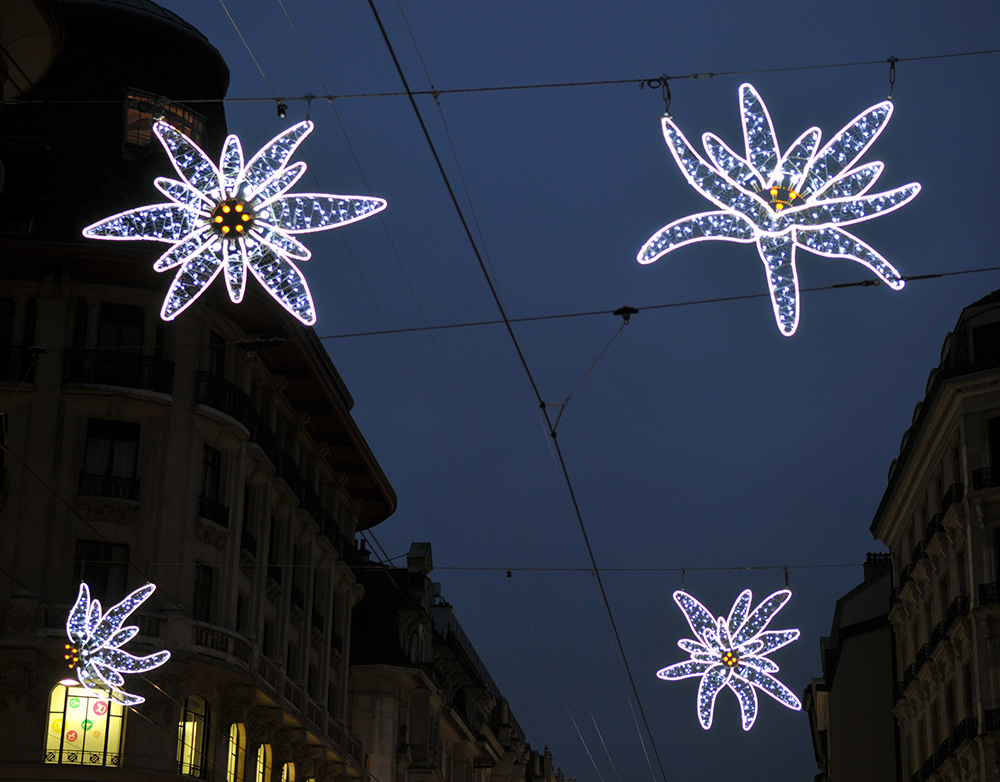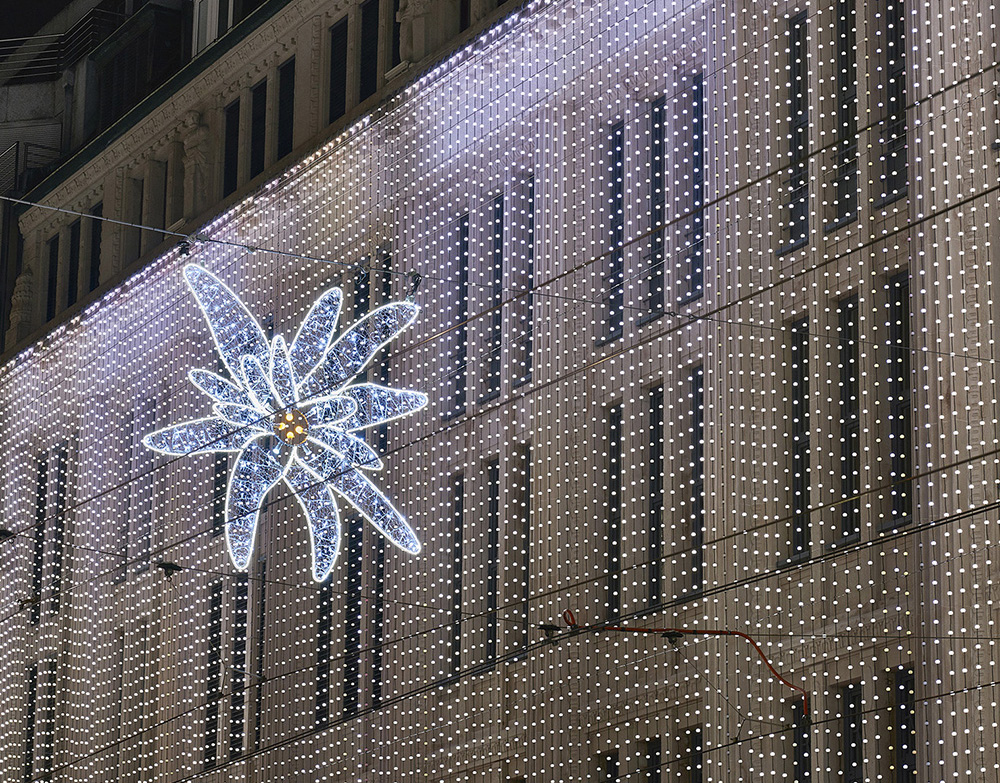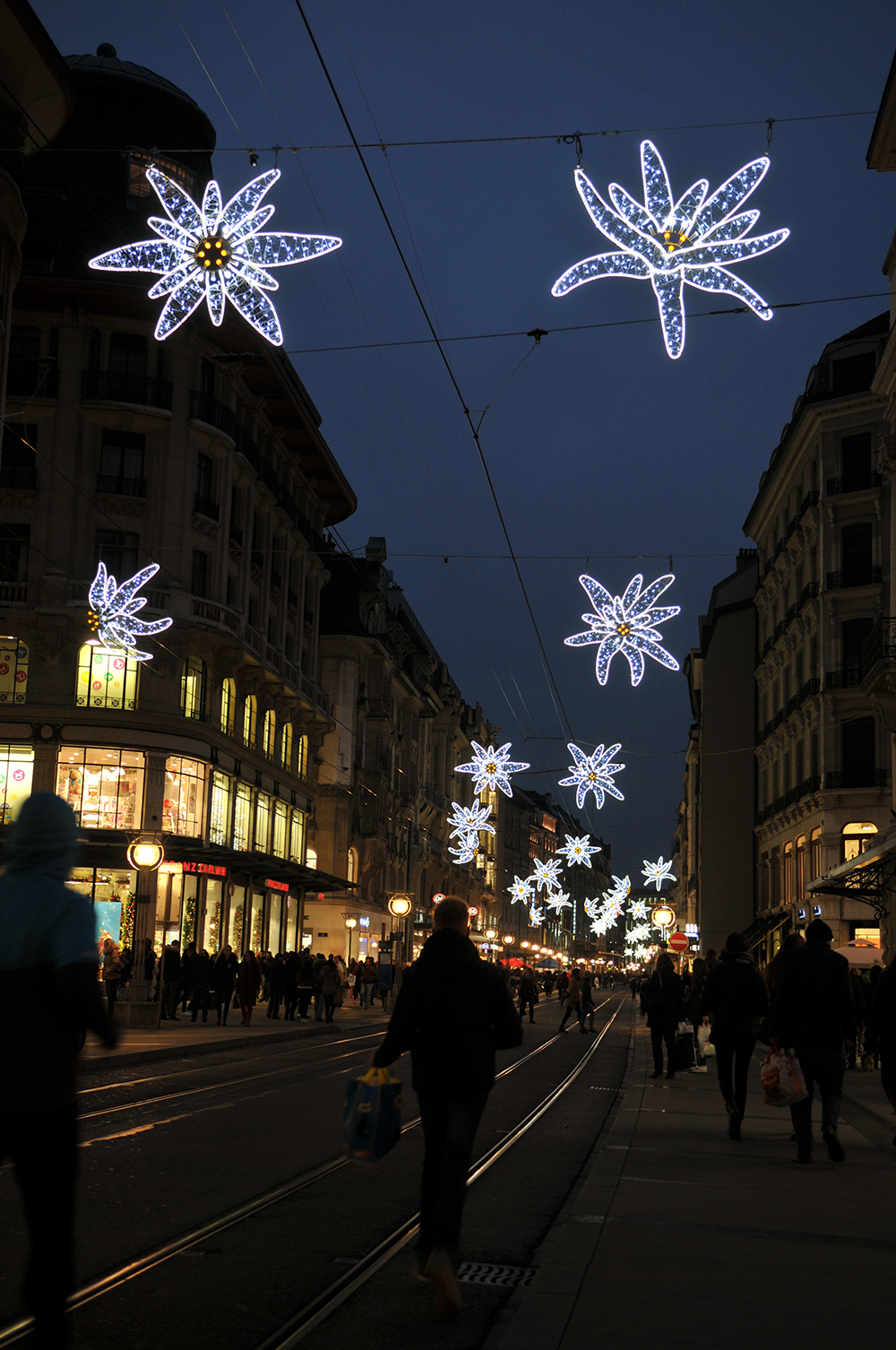 From the Latin Leontopodium alpinum, the Eidleweiss is also nicknamed Silver Star, Snow Queen, Eternal White, or Star of the Alps… names enough to make a snowflake blush!